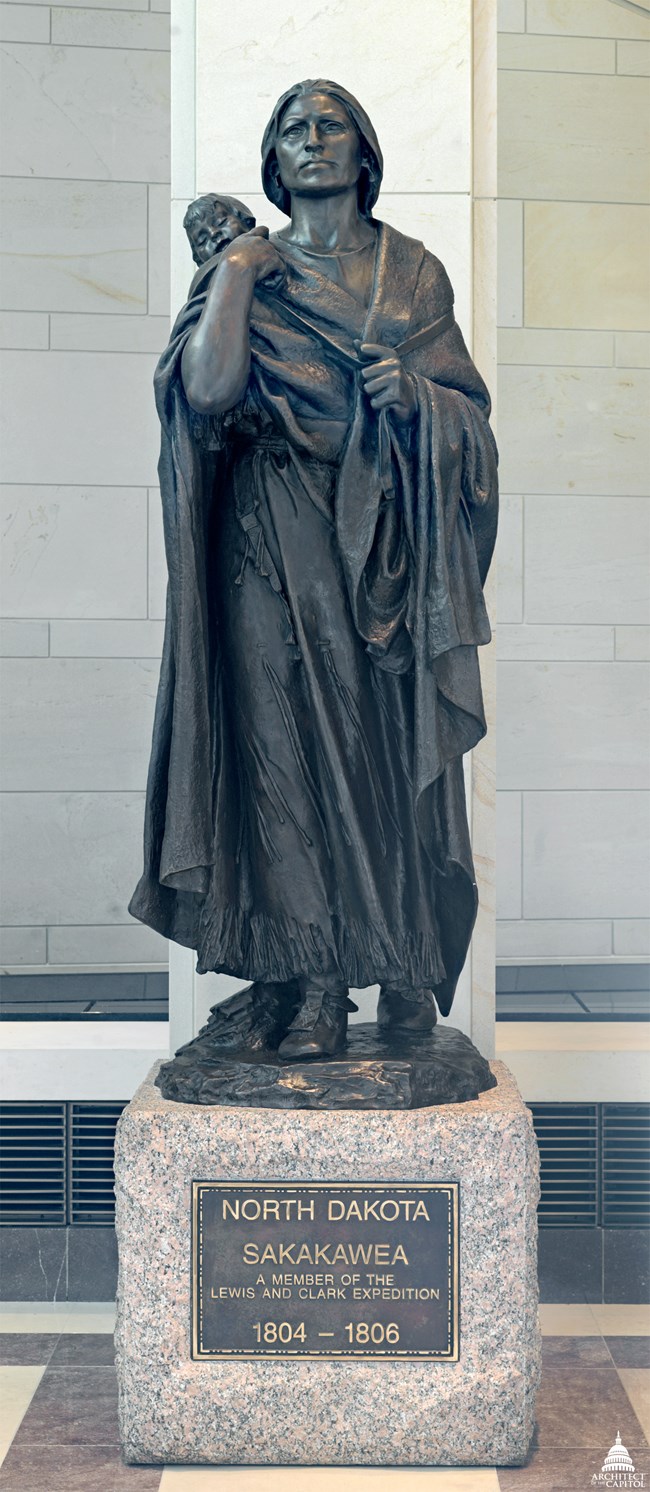 During Women's History Month, we're honoring the Expedition's most important woman – Sacagawea.
There are more statues dedicated to Sacagawea than to any other American woman. While most memorials are along the Lewis and Clark National Historic Trail, one proudly stands in Washington, D.C., in the U.S. Capitol Visitor Center.
This eight-foot-tall bronze statue is a replica of the one that can been seen at the entrance of the North Dakota Heritage Center in Bismarck. The original was created in 1910 by Leonard Crunelle, a French-born sculpture who emigrated to the U.S. in 1882.
What makes the original and this replica so special is the woman chosen by Crunelle to be his model -- Sacagawea's granddaughter, Mink Woman, who lived at the Fort Berthold Indian Reservation in North Dakota.
The replica was given to the U.S. Capitol Visitor Center in 2003 by the state of North Dakota, to commemorate the beginning of the Expedition's bicentennial.