Saarinen Masterpiece is Minnesota's Newest National Historic Landmark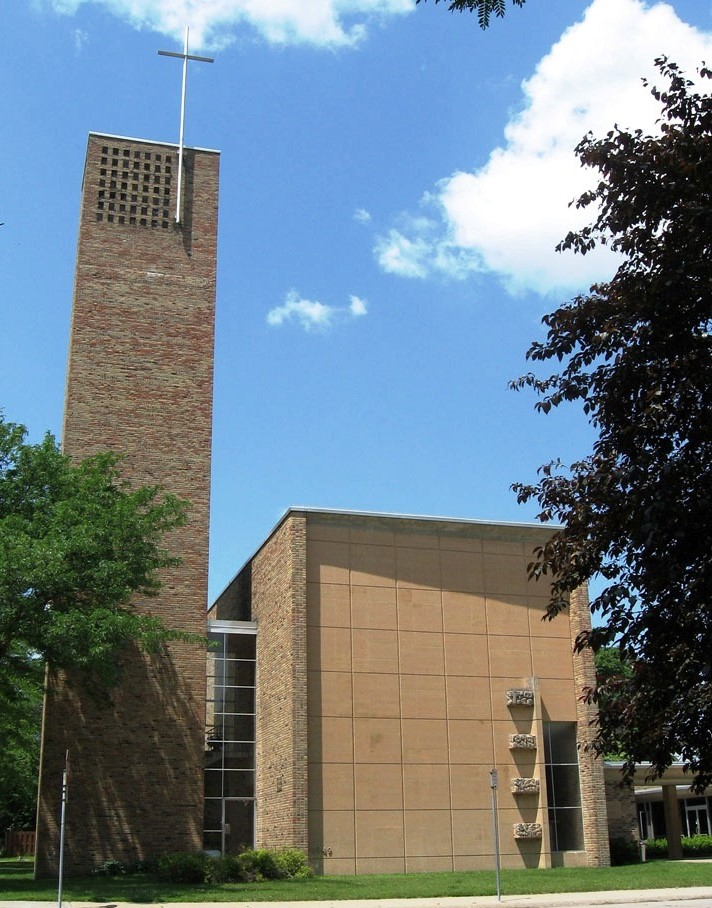 In January 2009, the Christ Church Lutheran in Minneapolis became Minnesota's newest National Historic Landmark (NHL). The church is located at 3244 34th Avenue South in a quiet residential area roughly four miles southeast of the downtown business district. Christ Church Lutheran is nationally significant as the work of master architect Eliel Saarinen, who was one of the most important architects and educators of the 20th century. Saarinen was on the leading edge of the modernist movement and played a pivotal role in the emergence of modernist religious architecture in the United States.
Built in 1948-1949, Christ Church Lutheran is considered by many to be Eliel Saarinen's masterwork, without precedent in ecclesiastical architecture because of its focused design, lighting, and acoustics. Through the use of materials, proportion, scale, and light, Saarinen created an exceptional building with great dramatic effect and architectural impact, and yet retained a very human scale and possessed a feeling of serenity and repose -- qualities which distinguish Saarinen's work from that of many of his fellow modernists.
Christ Church Lutheran served as an affordable modernist prototype that was emulated by congregations throughout the United States. It is essentially a large rectangular volume with one-story projections extending the length of the building along both of the long sidewalls. None of the principal walls are exactly parallel and the rear wall curves gently to enclose the chancel. This was done deliberately to enhance the building's acoustics. A tower is positioned to the south, and is connected to the church by a passageway.
The NHL nomination includes the 1962 Education Wing, which was designed by Eliel's son, Eero, who also was one of the most acclaimed architects of the twentieth century. With the Education Wing, Eero fulfilled Saarinen Sr.'s original commission concept. The sensitive design of the Education Wing respects the earlier portions of the assemblage.
Christ Church Lutheran retains an exceptional level of integrity, clearly conveying its character-defining form and function. Few changes have been made, and those that have occurred have been limited to minor modifications such as remodeling the church basement and subtle changes to the metal flashing. Minor changes to the Education Wing include an addition of a handicap accessible restroom. In 1977, Christ Church Lutheran received a Twenty-Five Year Award from the American Institute of Architects, an award that recognizes architectural design of enduring significance. The building complex remains a remarkable tribute to both Eliel and Eero Saarinen. Fifty years after its construction, the church building continues to serve its congregation and it remains admired for its unique modernist qualities. It is unusual for the product of a relatively low-profile project, such as this was, to receive such acclaim and to exert so much influence on a national scale.
---
Originally published in "Exceptional Places" Vol. 4, 2009, a newsletter of the Division of Cultural Resources, Midwest Region. Written by National Park Service Staff.
Last updated: June 28, 2018