Robinett Building, Kansas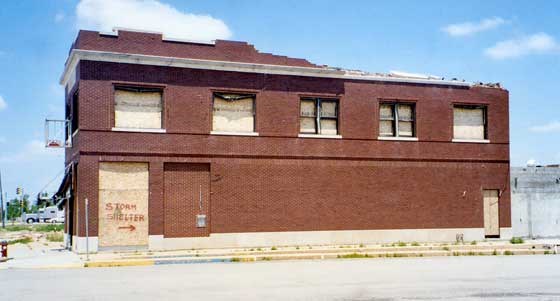 The May 2007 tornado that hit Greensburg, Kansas destroyed 95% of the town. The resilient townspeople pledged to rebuild their town and to do so as a model green community. As part of the massive rebuilding, the historic S. D. Robinett Building underwent a $124,653 rehabilitation. The Robinett building was built in 1915 as commercial building, and was the only downtown building that remained standing after the tornado. The new sustainable rehabilitation included energy efficient windows to replace those damaged in the tornado, the installation of new insulation, a new efficient HVAC system, and bamboo flooring.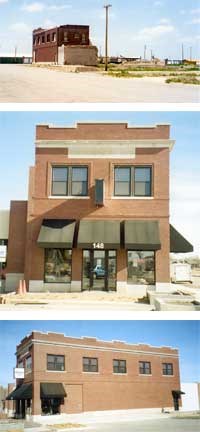 Though the building survived the tornado, the brick parapet had to be partially rebuilt and considerable interior damage due to water infiltration needed to be addressed. The completed rehabilitation houses an antique store on the first floor and an apartment on the upper floor. This successful green rehabilitation serves as an example for the whole town as it rebuilds for the 21st century.
Last updated: October 12, 2017