Article
Restoration of Wise Clock aka Riis Park Memorial Clock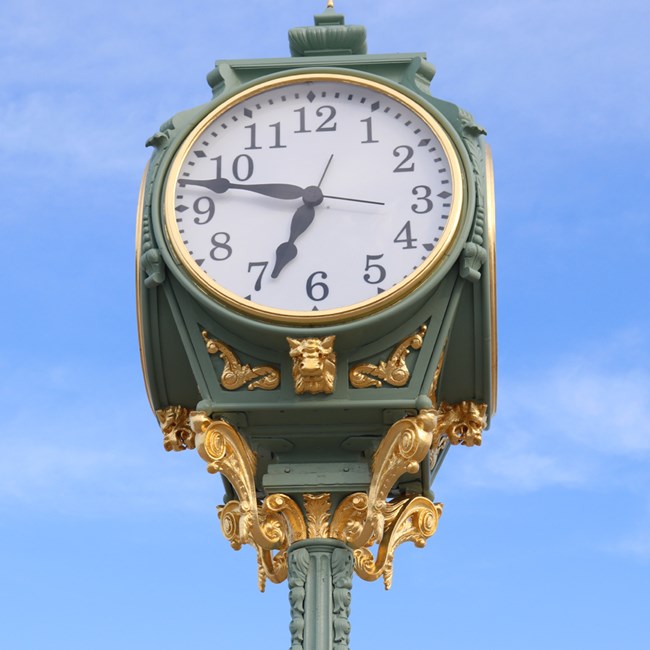 The Wise Clock is free standing street clock located on the boardwalk at the east end of the Riis Park main beach. Over time the harsh beach front environment had rusted several elements of the clock. Your beach parking fees helped to rehabilitate the clock. Learn more about Your Fee Dollars at Work across the country.

Restore Riis Clock
(PMIS # 241950)

Project Team:
CO Tim Wind (NPS)
COR Elizabeth Lindh (NPS)
Consulting Historic Architect - Marilou Ehrler (NPS)

Service Provider:
Kreilick Conservation, LLC
T. Scott Kreilick, President, CEO, and Principal Conservator
Gabriel Harrison, Project Manager
Description
The Wise Clock was removed from the Riis Beach boardwalk and taken to the Kreilick Studio in Oreland, Pa. Rusted elements, particularly the base plates and bolts mounting the clock to the foundation were rebuilt and welded as necessary to make sure all fastenings were safe and secure. Rusted bolts, screws and fasteners were replaced with new, rust resistant fastenings. All missing exterior ornamental metal elements were verified, and cast to match the original.

The clockworks were rebuilt to insure the accuracy of time, and as little future maintenance as possible. The four dials were replaced with new acrylic dials and the clock hands were refurbished. The clock controls were upgraded to a single digital control panel which operates each face. The clock sets and resets itself according to the timer on the control panel.

All components were painted with a special paint that is resistant to scratching from blowing sand, salt water, and atmospheric conditions. The clock is illuminated internally with LED mini light strings that are clipped to the internal clock rim.

Finally the clock was securely reinstalled in its original location on June 5, 2019, after seven months of conservation work.
Justifications
The Wise Clock was built by the E. Howard Watch Company of Boston in 1891. The clock was donated to the New York City Department of Parks and Recreation when the jewelry store went out of business. It was installed on the boardwalk of Riis Park, originally a New York City park, in 1941.

Over the years, the clock was painted many times due to the harsh climatic conditions along the coast. Much of the gilded detail was lost, along with several decorative details such as corbels and acanthus leaves.

The clock had also lost its ability to tell time accurately over the years.
Before and After: Wise Clock at Riis Beach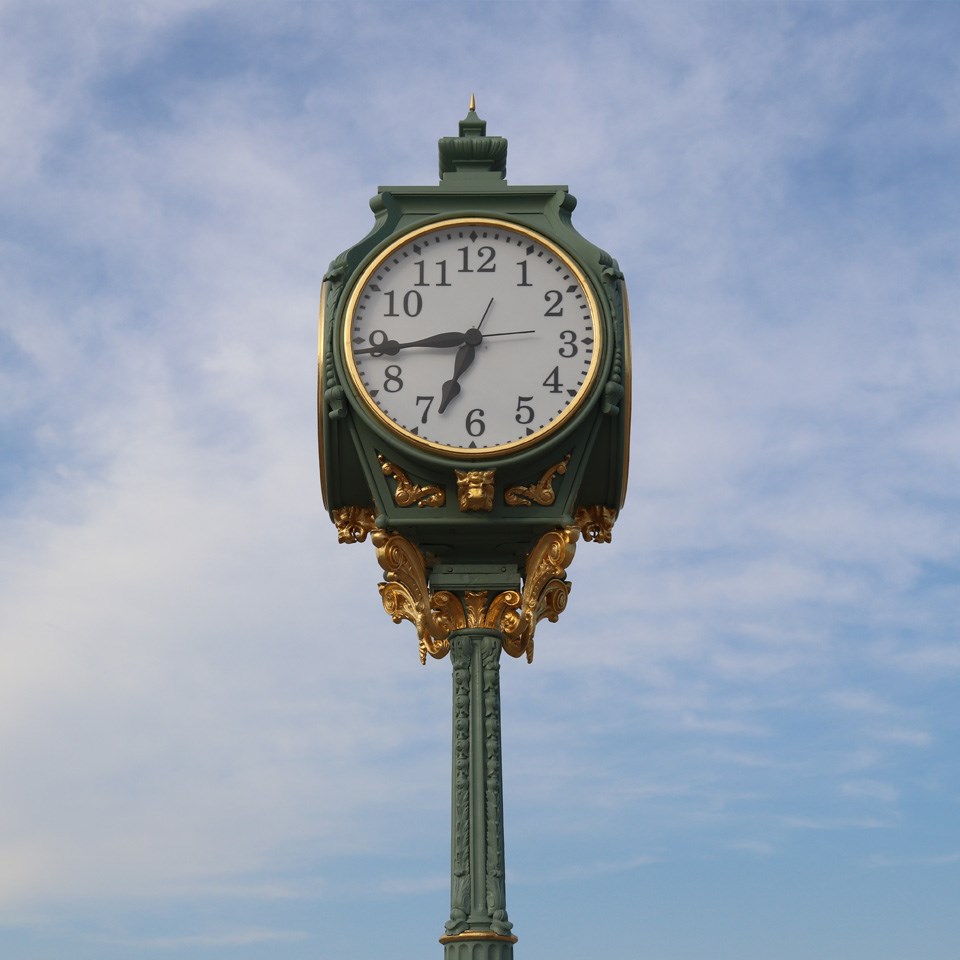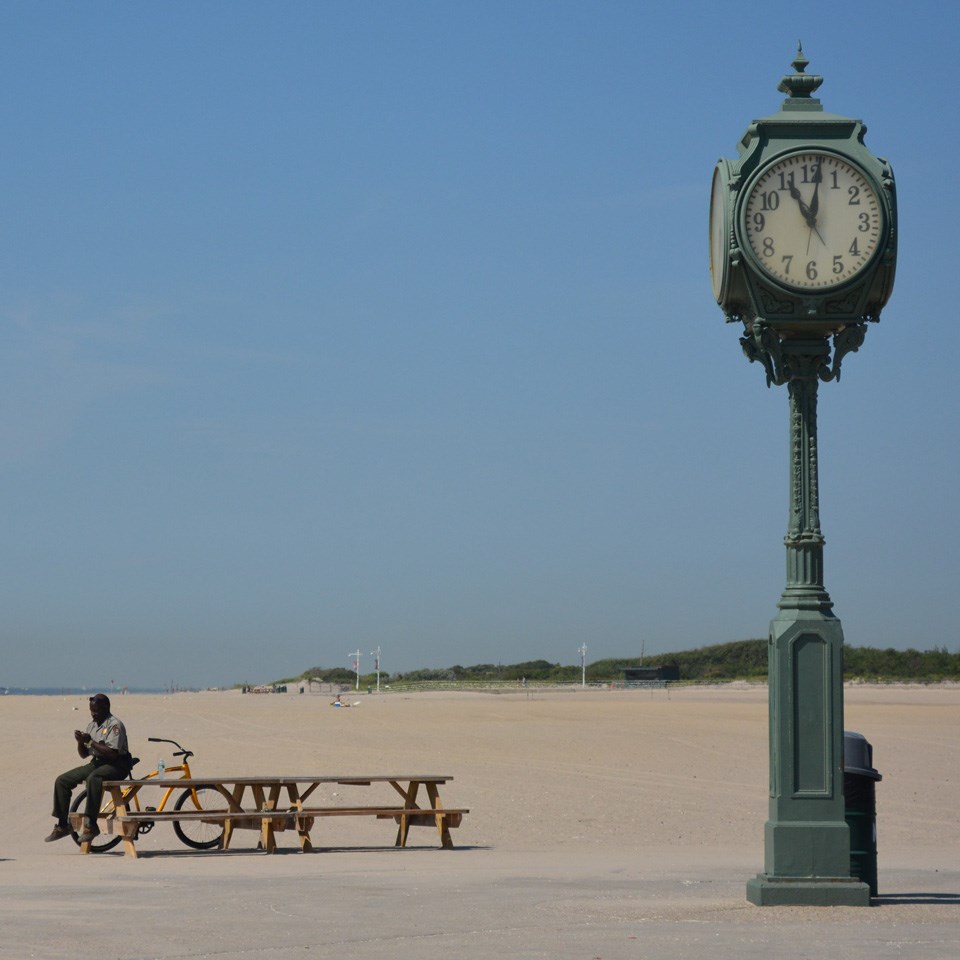 Left image
This close up of the clock shows the gilding and decorative details of the restored clock
Credit: NPS/Daphne Yun
Right image
Riis Clock's gilding and many of its details had been lost over time
Credit: NPS/David Hague
Last updated: September 26, 2019