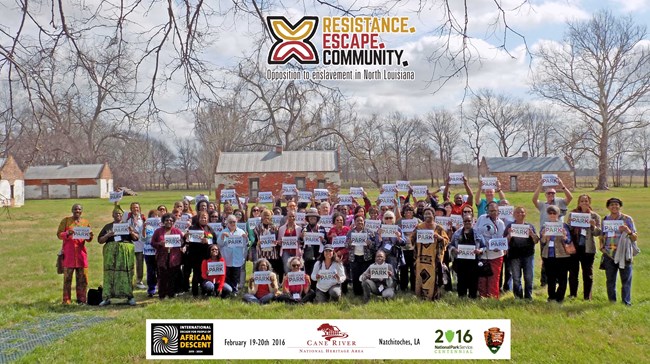 1. Good scholarship is fundamental to the practice of history.
Conference scholars shared their research and covered an array of topics. They included the African diaspora; how enslaved people resisted, escaped, and formed community in the Deep South; the creation of maroon societies (communities formed by escaped slaves); and how the nations that colonized Louisiana—France and Spain—viewed slavery and identity.
2. The conference highlighted how people in the past shaped events.
Presenters emphasized how enslaved people used a range of methods to oppose their oppression. They broke tools, slowed down the pace of work, ran away, and organized outright insurrections.
3. The conference encouraged participants to explore their own history.
University archivists outlined how to research slavery and African American history in Louisiana. They reviewed libraries and repositories where individuals could discover more about the themes and history introduced at the conference.
4. Memory and memorialization play a part in every story.
The conference acknowledged that enslavement is still a living memory. Since 2007 on March 25 the United Nations General Assembly has recognized the International Day of Remembrance of the Victims of Slavery and the Transatlantic Slave Trade.
5. The National Park Service itself shapes our understanding of the past.
The NPS recognizes and memorializes significant sites of slave resistance and escape by listing them on the Underground Railroad Network Program registry. To learn more see
https://www.nps.gov/subjects/ugrr/index.htm
Back to the History Discover Events Gallery
Back to the Series: Best Practices for History Lessons and History Discovery Events.