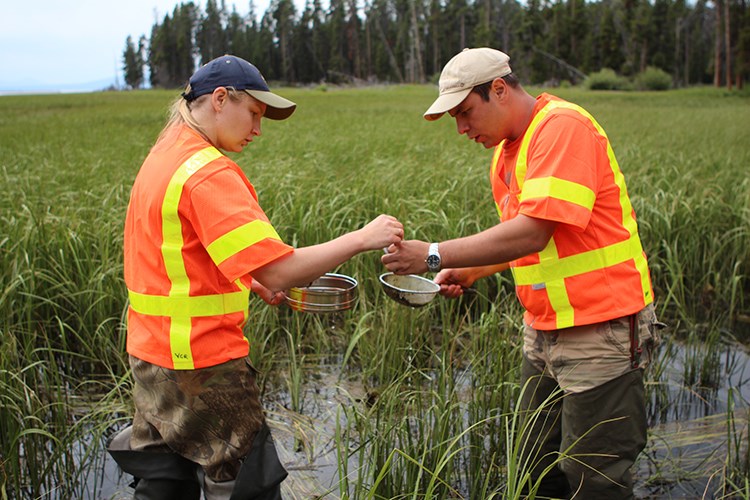 Research Permit Number:
YELL-2017-SCI-8014
Principal Investigator:
Dr. Ivan Bolotov
Affiliation:
Northern (Arctic) Federal University
Yellowstone National Park recently hosted a team of five researchers from Russia who are exploring the role of the Bering Land Bridge faunal exchange in the evolution and dispersal of animals. For this work, they focus on tiny and often overlooked animals in the park: pond snails and pea clams.
The project has a particular interest in the role that hydrothermal water might have played as possible cryptic refugia for species crossing the Bering Land Bridge. With no shortage of hydrothermal water in Yellowstone, the team is hunting for snails along hot water–cold water transition zones. Snails and pea clams collected from Yellowstone will undergo molecular analyses performed by using several DNA markers. This research activity is part of a larger project that includes locations in Canada, Alaska, and Russia and also examines fish and insects.
Under the provisions of their Yellowstone National Park research permit, this group was required to follow decontamination protocols for their waders and field collection gear to prevent the spread of Aquatic Invasive Species (AIS). To learn more about efforts to prevent the spread of AIS, visit
www.nps.gov/articles/stopais.htm
.
- Ann E. Carlson