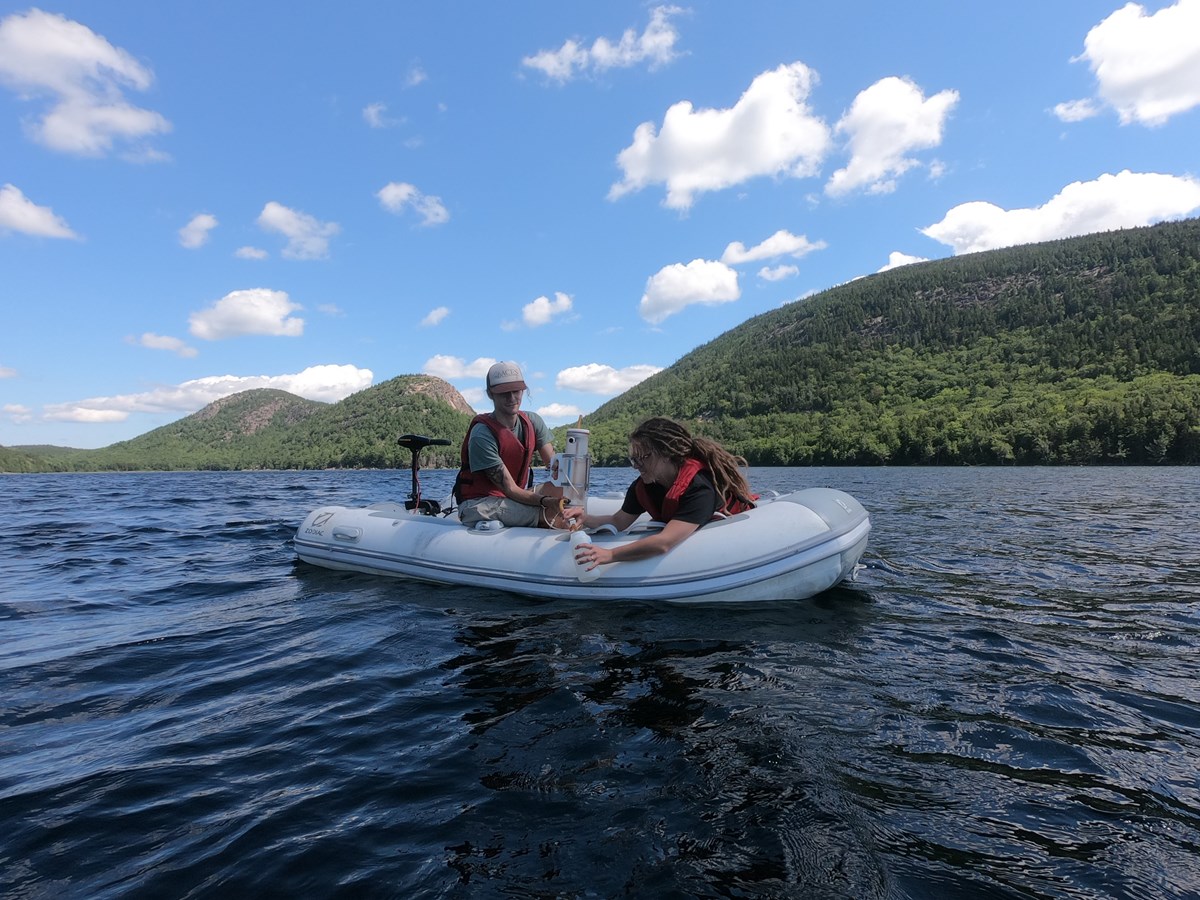 Rachel Fowler, University of Maine

Acadia's lakes are among the clearest and cleanest in Maine. They support fish and other wildlife, and are destinations for fishing, boating, swimming, and scenic viewing and reflection. Some, such as Eagle Lake, Long Pond, and Lower Hadlock Pond, provide drinking water to island communities—in fact, protecting the drinking water supplied by Eagle Lake was one of the factors that motivated protection of park lands in the early twentieth century.
But trouble may be on the horizon for these unique features of the park. Across Maine, warming temperatures and continued pressures from human activity are stimulating harmful algae blooms in lakes previously thought to be at low risk. Could Acadia's lakes be next?
Fowler's study is designed to develop an early warning system for detecting blooms of cyanobacteria, a kind of algae that thrive in warm, nutrient-rich waters and can be toxic to people and animals.
Every two weeks from April until October, Fowler will add to monitoring conducted by NPS staff by measuring oxygen and temperature at various depths in Jordan Pond, Witch Hole Pond, and Seal Cove Pond, along with phycocyanin (an indicator of cyanobacteria) to identify potential early warning signs of algal blooms in Acadia lakes.