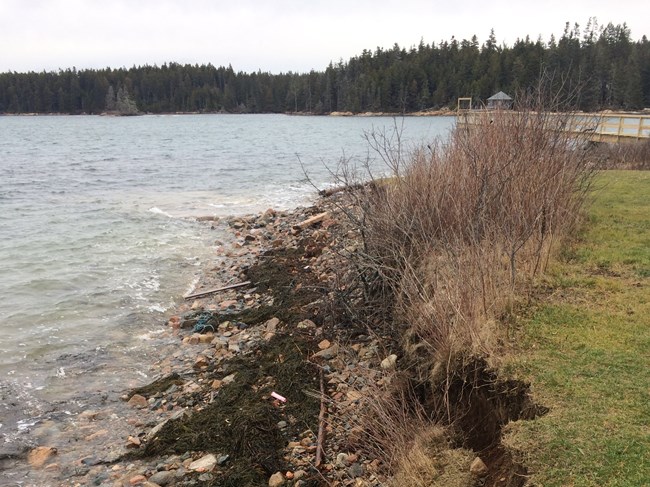 Bonnie Newsom

The cultural heritage of Acadia National Park includes at least 24 known Indigenous archaeological sites. Many are coastal shell middens that range from 500 to 3,000 years old and contain materials such as stone and bone tools, pottery, and remains of food and medicines. However, knowledge of shell midden sites in the park is incomplete, preventing effective management just as these important markers of past Wabanaki lifeways are threatened by rising sea levels, erosion, and waterfront construction projects.
Newsom, a citizen of the Penobscot Nation, is analyzing existing material collections from two shell mound sites in Acadia National Park to chronicle past occupation and use, and generate a baseline data set for future studies of Indigenous peoples and their connections to the region.
Newsom and interns Isaac St. John (Maliseet), University of New Brunswick, and Natalie Dana Lolar (Passamaquoddy/Penobscot), University of Maine, are reviewing the detailed field notes, sketch maps, journals, and photographs generated by previous archaeologists and analyzing the recovered materials through a Wabanaki lens.
The findings will contribute to knowledge exchange and communication with Wabanaki tribes and other stakeholders to inform stewardship decisions for cultural resources in Acadia.