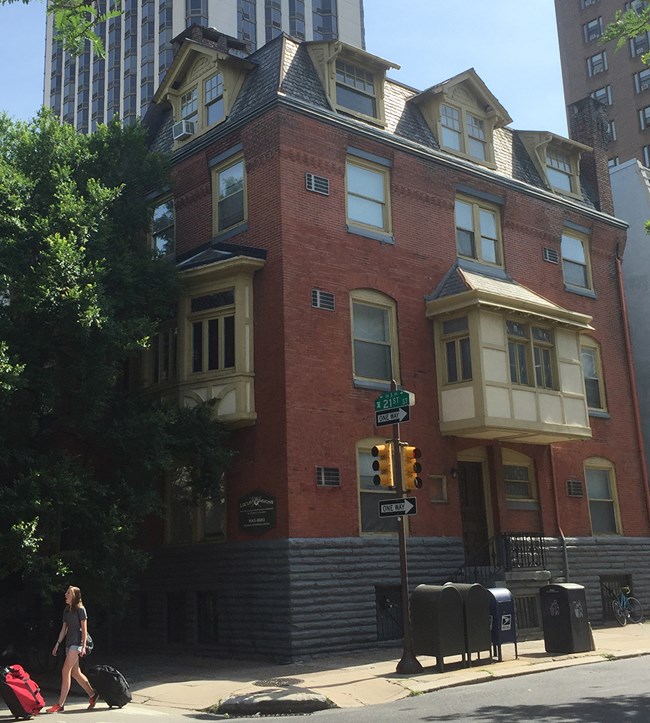 The National Park Service is committed to preserving and interpreting the history of all Americans in all of its diversity and complexity. However, even some of the nation's most important historic sites have found their history leveled by the wrecking ball. How, then, can communities preserve sites that witnessed the history of minority groups, such as lesbian, gay, bisexual and transgender and queer persons (LGBTQ+)* or others struggling for equality?
One major step along the road to preservation is to have a site listed on the National Register of Historic Places (NRHP) or designated as a National Historic Landmark (NHL). Derek Duquette, a second-year graduate student in Temple University's Public History program, began the first step in the process by assembling a list of 63 places in Philadelphia that are associated with LGBTQ+ history as part of his nine-month internship with the Northeast Regional Office through a partnership with the Organization of American Historians.
Philadelphia may not be as well-known for advances in gay rights as New York City, but it has its own wealth of groundbreaking LGBTQ+ history. Thanks to Bob Skiba, head curator at the William Way Center, and Dr. Hilary Lowe of Temple University, Duquette began his task with a list of about 1,000 potential sites in the area. Secondary sources, such as City of Sisterly and Brotherly Loves by Marc Stein, were also used.