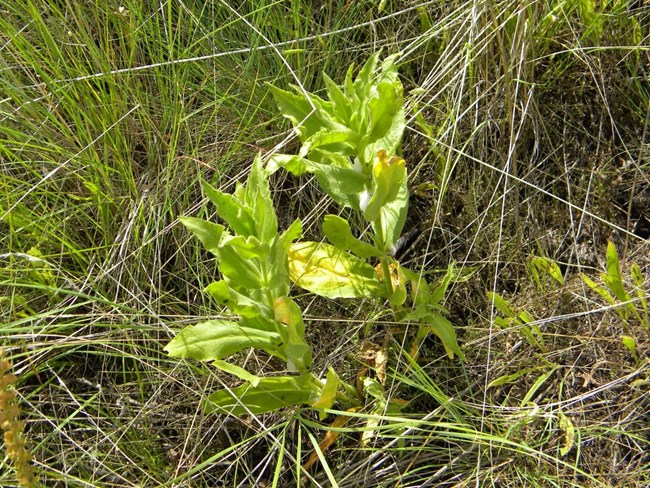 Endemic species are those that are restricted to a unique and narrow range of habitat and distribution. National Park Service lands are often of critical importance to the overall conservation strategy for these kinds of species. Even small park lands can make an important difference to the long-term persistence of a species.
For example, staff from the Upper Columbia Basin Inventory & Monitoring Network recently surveyed for the rare Spalding's catchfly (Silene spaldingii), a species that is distantly related to the carnation, at Old Chief Joseph's Gravesite in Oregon, a unit of Nez Perce National Historical Park. Students from the Oregon Youth Conservation Corps helped with the project.

The distribution and abundance of the species was mapped and this information is being used to develop a park conservation strategy. The information is also used to generate new collaborative research and monitoring with neighboring land management agencies, including those owned by The Nature Conservancy.

The plant occurs only in small fragmented populations in intact grasslands of eastern Washington, southeastern British Columbia, northeastern Oregon, and northwestern Idaho, where it is considered rare or imperiled by conservation agencies in those states and provinces.