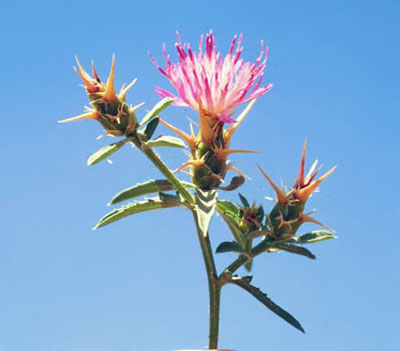 Annual, biennial, or short-lived perennial
Highly branched stems that grow up to three feet tall.
Stems and leaves have fine, cobwebby hairs when young.
Basal rosette has a central cluster of spines.
Stem leaves are five to eight inches long and have dots of resin on the surfaces.
Purple flowers are subtended by green to straw-colored, spine-tipped bracts.
Flowers June through November.
Fruit is a white achene with brown streaks.