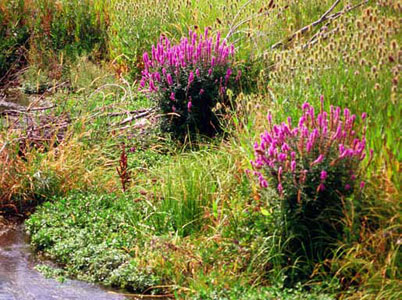 Perennial

Mature plants grow many stems in a clump up to five feet in diameter. Stems are usually two to six feet tall.

Leaves opposite or whorled with lightly heart-shaped bases

Magenta flowers occur in long spikes at the ends of the stems.

Fruit is a capsule with many tiny seeds inside.