Prairie Dogs of the Southwest - Ecology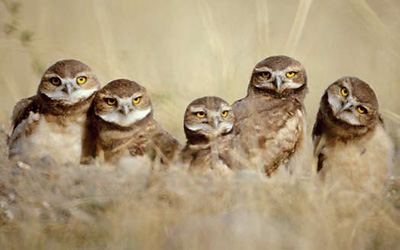 This section provides a brief description of the ecology of the black-tailed prairie dog, and notes some differences between the black-tailed and Gunnison's prairie dogs. Detailed ecological information on the two species are available elsewhere, such as in Conservation of the Black-Tailed Prairie Dog: Saving North America's Western Grasslands (Hoogland 2006) and in Colorado Gunnison's and White-tailed Prairie Dog Conservation Plan (Colorado Division of Wildlife 2008). Various websites also provide information and pictures on the species.
Prairie dogs are an important component of the ecosystems they inhabit. They directly and indirectly influence grasslands through their grazing and burrowing and as prey (Kotliar et al. 2006). Through their foraging and clipping of vegetation to maintain their habitat, as well as the mixing of subsoil and topsoil during excavations, prairie dogs affect the redistribution of minerals and nutrients, encourage penetration and retention of moisture, and affect plant species composition (Kotliar et al. 2006). Although they reduce the biomass of vegetation, they often also enhance the digestibility, protein content, and productivity of grasses and forbs at colony sites (especially young colony sites) that are preferred by large herbivores.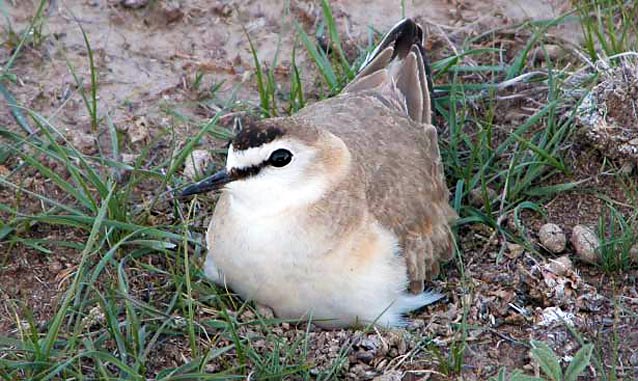 Prairie dog burrows and colony sites provide shelter and nesting habitat for a variety of animals, including insect and arachnid species, burrowing owls (Athene cunicularia), mountain plovers (Charadrius montanus), horned larks (Eremophila alpestris), and black-footed ferrets (Mustela nigripes). Among the animals that consume prairie dogs are black-footed ferrets, American badgers (Taxidea taxus), long-tailed weasels (Mustela frenata), bobcats (Felis rufus), coyotes (Canis latrans), ferruginous hawks (Buteo regalis), golden eagles (Aquila chrysaetoes), prairie falcons (Falco mexicanus), bull snakes (Pituophis melanoleucus), and prairie rattlesnakes (Crotalus viridis). Additional mammals occasionally prey on prairie dogs (e.g., various fox species).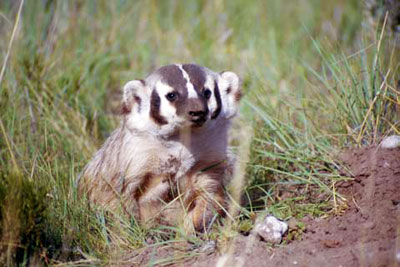 Within colonies, prairie dogs live in family groups called coteries. The size of a coterie ranges from 1 to 26, but a coterie generally consists of 1 breeding male, 2-3 adult females, and 1-2 yearling offspring of each gender (Hoogland 2006a). A coterie maintains a well-defined territory that is defended from prairie dogs of other coteries. Most females live their entire lives within their natal territory, while most males remain in the natal territory for only one year (Hoogland 2006b). After their first year, males disperse to another territory within the colony-site, or to another colony.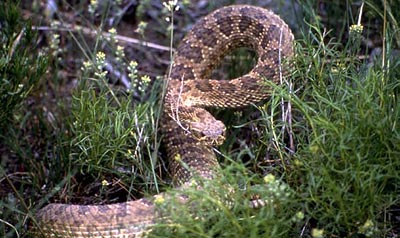 Most black-tailed prairie dogs reach sexual maturity and mate in the second February-March following birth. Female blacktailed prairie dogs have one litter of young per year. Breeding takes place in late January through early March, and gestation length is typically 34-35 days. On average, young emerge from the natal burrow 41 days after birth. The most common litter size is 3. The main causes of mortality for black-tailed prairie dogs are predation, infanticide, and inability to survive the winter (Hoogland 2006b).
The Gunnison's prairie dog is an important member of the sagebrush ecosystem, where it creates and maintains habitat and provides food for other wildlife. Coterie size ranges from 2 to 19 individuals; a coterie may consist of one male and one female, one male and multiple females, or multiple males and multiple females (Colorado Division of Wildlife 2008). The breeding season for this species lasts for about 2-3 weeks in mid-March to mid-May. Females of this species also produce one litter per year, and young emerge from burrows at 28-35 days of age.
Gunnison's prairie dog populations appear less able to recover from the sylvatic plague compared to other prairie dog species (USFWS 2008). This may be because the species has not yet developed a resistance because the disease has not been within its range for long (about 70 years). For both blacktailed and white-tailed prairie dogs, partial or complete recovery has been reported for populations following reductions due to plague; however, little to no recovery to previous levels has been reported for montane Gunnison's populations, even after long periods of time. The USFWS noted that it considers sylvatic plague to be the most significant factor affecting the species (USFWS 2008).
Prepared by Patricia Valentine-Darby, Southern Plains Network Inventory and Monitoring Program, 2009.
Last updated: June 25, 2015