Article
Research Report: Pollinator Hotshot Crews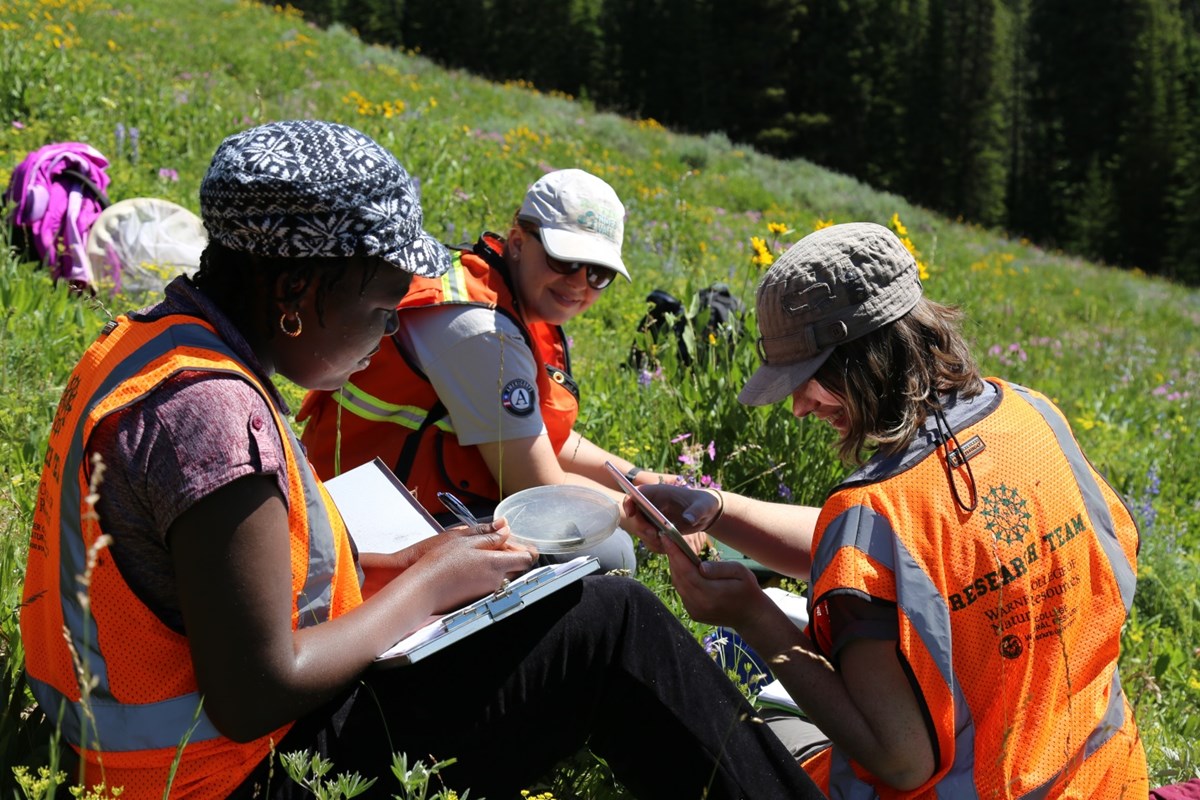 Research Permit Number:
YELL-2016-60
Project Leads:
Ann Rodman & Erik Oberg
Affiliation:
National Park Service
Pollinator Hotshot Crews, funded through the National Science Foundation travel to parks across the country including Yellowstone to document insects and the plants they pollinate. Yellowstone National Park recently conducted a BioBlitz and bee bowl study to create a park pollinator species list. Students, interns, and citizen science volunteers visit monitoring sites from the Gardiner basin, elevation 5,259' all the way to the top of Mt. Washburn, elevation 10,223' to better understand what species of insect pollinators occur in the park, and where they live.
Data. Data. Data. Participants are trained by park staff and work together to record temperature, relative humidity, wind speed, vegetative cover, and phenology events such as the timing of plant blooms. Insects are netted by hand, photographed and released. Go-Pro cameras record pollinator activity. Connecting people to nature by recording these observations is key to fostering appreciation and documenting relationships between plants, animals, and the park. Learn how you can get involved in volunteer opportunities at:
https://www.volunteer.gov/
______________________________________________________________________
Note: This group operates under an approved research project. It is the policy of the National Park Service to guarantee that management of parks is enhanced by the highest quality scientific information. Understanding our natural and cultural resources is vital to improving park management and expanding scientific knowledge. Specifc research activities conducted by non-NPS staff must be approved in advance through the Yellowstone Research Permit Office. For more information visit the research permitting policy page.
Last updated: August 24, 2017