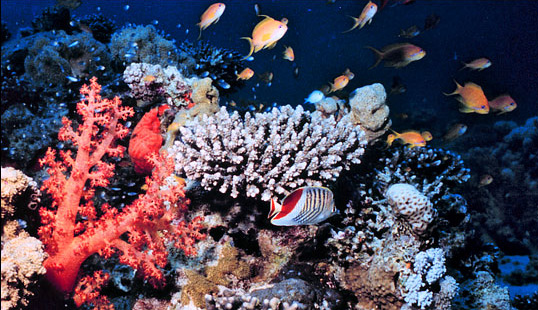 Rachael Carson's book "The Sea Around Us" was a call to action for ocean conservation, but the title of her book is a metaphor for what is unfolding today on global climate change. For coastal environments, one of the largest challenges is linked to sea level rise (SLR), the effects of which are magnified by potential increases in storm frequency and intensity, erosion, and flooding. The physics of SLR includes two primary processes: thermal expansion of warming ocean waters and water mass added to the oceans from melted glaciers, particularly from Antarctica and Greenland. SLR is occurring now and being measured throughout the Pacific. At Golden Gate NRA located at the mouth of San Francisco Bay, one of the oldest tidal gauges in the US (established in 1854), measured an 8 inch rise in SLR per 100 years. The rise of water along the coast is more than simple inundation, called the "bathtub model", but instead, is a complicated interaction of several factors such as vertical land movement, wave-driven processes, and storm surge. The ocean is not level but instead is full of subtle mountains and valleys formed by prevailing wind patterns, oceanic currents, density variability, gravitational differences and tectonics. Globally, Figure 1 depicts a mosaic of sea level changes between 1993-2008. Planning for the potential effects at the scale of a park, though, requires understanding how global SLR is translated into storm events when waves, tides and runoff combine into extreme coastal conditions. These extreme events are when park coastal resources are most at risk.
El Niño events provide insights into potential damages to park resources. During the 1998 El Niño, infrastructure including parking lots, docks and roads were damaged in several coastal parks; wildlife habitat where species rest, feed, and breed was inaccessible or washed away, including Critical Habitat for federally listed species such as western snowy plovers; cliffs and dunes were scoured and had to be stabilized at many coastal parks; rare fossils were uncovered by erosion; and wetlands were inundated and altered.
Furthermore, changes in coastal geomorphology in estuaries may provide enhanced opportunities for the spread of invasive, non-native aquatic species and discharge of pollutants. Changes in shoreline will also affect tens of thousands of seabirds and pinnipeds that depend on the intertidal and supratidal areas for breeding and resting habitat in the parks; although beneficial opportunities may also arise with created habitat. Current trends in sea level and storm intensity/frequency suggest that the vulnerability of resources on the US West Coast will increase dramatically in the coming decades. Yet, there is currently no comprehensive, physics-based approach for making vulnerability assessments in this region.