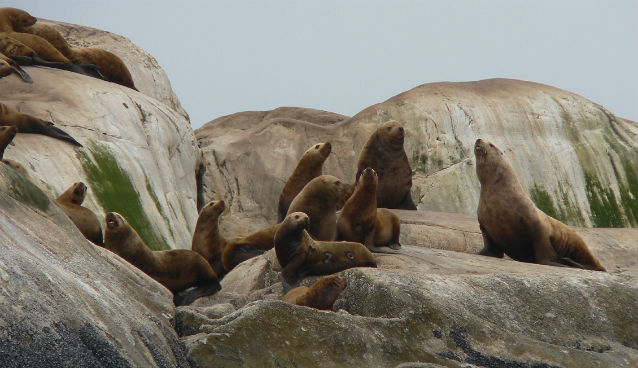 May 2000 marked a milestone increasing the protection of ocean resources through cooperative management. The National Ocean Policy directed federal agencies to work with states, territories, tribes, regional fishery management councils, and nongovernmental partners to develop and maintain a National System of Marine Protected Areas (MPA) in the U.S. An MPA is defined as "any area of the marine environment that has been reserved ... to provide lasting protection for part or all of the natural and cultural resources therein." In the past decade, the National MPA Center has become a leader world-wide, in the advancement of marine protection, management and education.
The vision of this MPA system is to have "an effective, science-based, and collaborative national system of marine protected areas conserving U.S. marine ecosystems and their associated natural and cultural resources," with a mission to "facilitate the effective use of science, technology, training, and information in the planning, management, and evaluation of the nation's system of marine protected areas." An important objective of the MPA Center is fostering "awareness and understanding of the national system and place-based ecosystem-based management."
For the National Park Service, the initial focus has been to inventory all ocean and coastal parks in the system and nominate them for inclusion into the national system of MPAs. More than 1,700 sites have been identified nationally; 300 have been included. In the Pacfic West Region, twenty ocean parks qualify and 10 have been included in MPAs. A great example of cooperation has been in California where 107 MPAs are represented on the national list, largely due to the state of California's efforts establishing a state-wide network of MPAs.
The Pacific coast national parks are coordinating on specific areas through Coastal Marine Spatial Planning (CMSP). CMSP is a way to organize the protection and use of marine resources through an integrated and adaptive approach to the development, use and conservation of the marine and coastal environment to achieve social and economic objectives. Hand in hand with CMSP are efforts to adaptively manage for the potentially profound effects of climate change on marine ecosystems. National Parks along the Pacific Coast, in collaboration with NOAA and other agencies, are planning for climate change impacts to our oceans; addressing these threats through an ecosystem-based, adaptive approach. Find out more about your MPAs here.

Dr. Sarah Allen, PWR Ocean Stewardship Coordinator