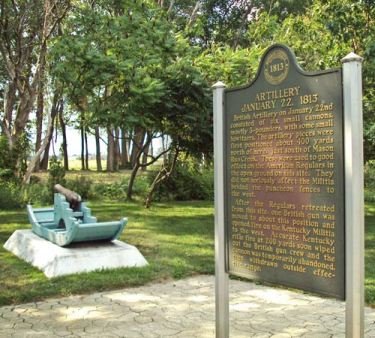 Battlefield preservation enables current and future generations to better understand the connection between military conflicts and important social and political changes that occurred in American history. Saving the site of every military conflict that occurred on American soil is impractical; however, the National Park Service's American Battlefield Protection Program (ABPP) is committed to helping states and local communities preserve the most important battlefields for future generations.  
The ABPP was initially created by the Secretary of the Interior in 1991 to provide professional assistance to individuals, groups, organizations, or governments interested in preserving historic battlefield land and associated sites. The ABPP also awards grants to groups, institutions, organizations, or governments sponsoring preservation projects at historic battlefields. These public-private partnerships save American taxpayers millions of dollars that would be required for federal acquisition and oversight. Through these partnerships, the ABPP specifically enables communities near historic battlefields to develop local solutions for balanced preservation approaches for these sites.  Since 1992 the organization has awarded over 513 Battlefield Planning Grants, helping to protect more than 100 battlefields in 42 states and territories.
In response to a call from Congress, the ABPP has identified and documented 677 significant places associated with the Revolutionary War and War of 1812. This study is the broadest Federal effort to identify important places associated with the two wars. During the study, the National Park Service called upon the expertise of an advisory committee of 13 scholars. The committee looked at the wars from the perspectives of the colonists, European nations, American Indians, and African Americans in order to determine the relative significance of the sites. The National Park Service then began an extensive four-year field effort to examine the condition of 243 battlefields and 434 associated historic properties in 31 States, DC, and the US Virgin Islands. Field surveys indicate that as many as 170 sites, especially those located in rapidly developing areas, will face injury or destruction in the next decade.
Park Service battlefield protection efforts helped create River Raisin National Battlefield Park in Monroe, Michigan, which was officially announced as the 393rd park in the National Park System. The War of 1812 battlefield was set aside by Congress with legislation (P.L. 111-11) signed by President Obama on March 30, 2009.