Article
Pier 15, California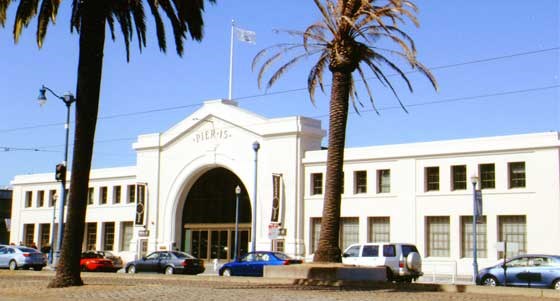 The opening of the new Exploratorium Museum on Pier 15 in the spring of 2013 marks another successful rehabilitation in San Francisco's Embarcadero Historic District. Following other projects that have also taken advantage of the historic tax credits such as the Ferry Building and Piers 1, 1-1⁄2, 3, and 5, the new Exploratorium is unique in demonstrating good environmental stewardship.
Housed within the head house and shed of the historic Pier 15 – nearly three football fields long – every aspect of the Exploratorium's design is geared towards achieving zero net energy consumption; possibly becoming the largest net zero museum in the U.S. In order to offset energy consumption, the new Exploratorium installed 5,874 high-efficiency solar panels on its roof, which will offset 33,150 tons of carbon dioxide emissions over the 30-year life of the system.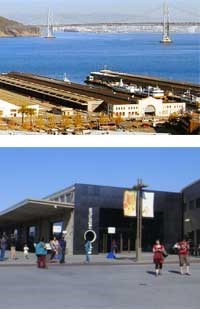 It also uses the San Francisco Bay water to help regulate the museum's indoor temperature. Filtered bay water is pumped through a heat exchanger in a closed loop circulation system. Heated or cooled water pumped through a loop of serpentine pipes provides heating and cooling throughout the museum. This system will also save two million gallons of water annually by avoiding the use of evaporative cooling towers. In addition, 16 percent of the water collected from roof runoff will be reused for toilet flushing; the rest will be filtered and returned to the bay.
Last updated: October 12, 2017