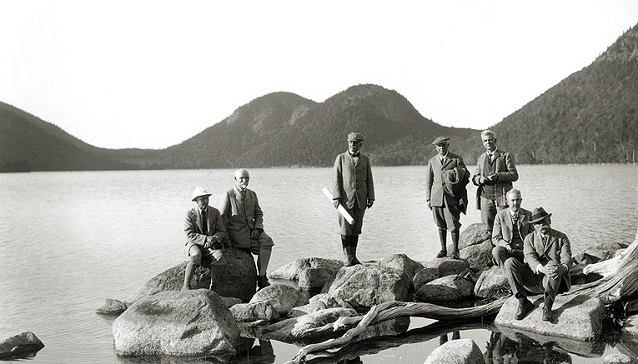 Private philanthropy has played a major role in advancing the national parks and the National Park Service. In the years before Congress routinely appropriated funds for park lands, and later when land acquisition needs exceeded and continue to exceed appropriations, private donations were and are responsible for substantial additions to the national park system. Other donations have contributed significantly to park planning, development, management, and interpretation.
The park system benefited from private contributions even before Congress created the National Park Service on August 25, 1916. In 1907 Mr. and Mrs. William Kent donated what became Muir Woods National Monument, California; and in June 1916 a group formed by George B. Dorr, Charles W. Eliot, and others gave the land for Sieur de Monts National Monument in Maine, the forerunner of Acadia National Park. These were the first of many parks created or enlarged by philanthropy.
Before and after he became the first director of the National Park Service in 1917, Stephen T. Mather contributed much from his personal fortune to support the parks and their administration. In 1915 he and others bought the privately owned Tioga Road for Yosemite National Park for $15,500. The next year he got several western railroads to join him in contributing $48,000 to publish the National Parks Portfolio, which publicized the parks and helped persuade Congress to create the National Park Service. Among his later personal expenditures, Mather provided $25,000 in 1920 to build the Rangers Club at Yosemite.