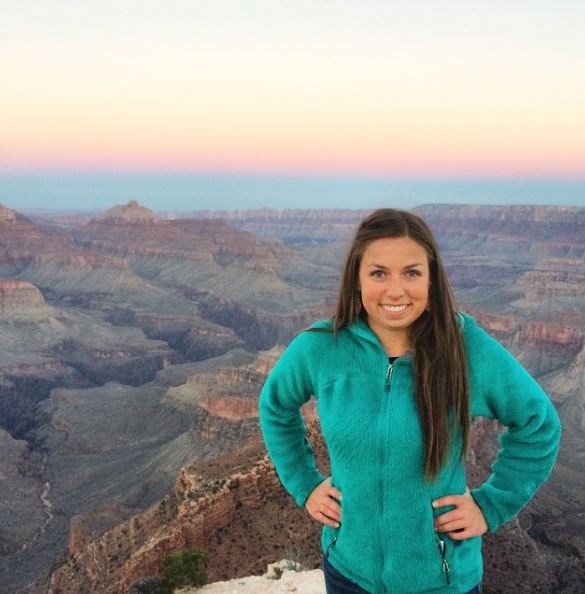 What is your job title?
Contract Specialist, Denver Service Center

What experience and education do you have?
My undergraduate degree is a BA in Business Administration and Spanish, and my graduate degree is a MA in International Studies with an emphasis in Public Policy. I started working at the National Park Service (NPS) during graduate school in the STEP/SCEP (Pathways as it is currently known) program in 2010 and ended up not wanting to leave when I graduated! During graduate school I also had the opportunity to complete an internship with both The Carter Center in Atlanta, Georgia, and the US Embassy in Tegucigalpa, Honduras, via the State Department. As a result of my experiences in these internships, I saw firsthand how invaluable public service is and decided to pursue a government career at NPS using my business background. Within NPS, I worked at the Washington Contracting Office for five years and started at the Denver Service Center in 2015.

What is a typical day like?
One of the things I enjoy most about my job is that no two days are ever the same. On any given day I might spend time negotiating prices with contractors, helping project teams develop acquisition strategies, writing technical memorandums explaining how/why the Government made its business decisions, leading source selection teams in choosing contractors for awards or onsite at a park conducting a pre-bid site visit. The regulatory world for government acquisition is also constantly evolving, so I have to navigate all of these tasks in the midst of changing policies. My career certainly keeps me on my toes!

What career advice would you give to someone who wants to follow a similar path?
I cannot speak highly enough of the various programs that allow college and/or graduate students to work within the government. If you're interested in public service, pursuing a "Pathways position" at an agency is a great way to get hands-on experience in the government and learn about what positions are available that might fit your skillset. Contracting in particular is a great fit for anyone with a business background that enjoys problem solving and is detail oriented.

What is one of the bigger projects you are working on and what about that project might surprise people?
Often when people think of working for NPS they think of our iconic Park Rangers and are surprised to learn about the many other types of positions available behind the scenes, such as government acquisition. One of my favorite contracts at DSC has been a multi-phase restoration project at the Vanderbilt Mansion National Historic Site in New York. I was able to visit the site for one of our pre-bid site visits and found myself on the roof of the mansion overlooking the Hudson River (what a unique experience!). It's an incredible feeling to see visitors enjoying the results of the construction contracts I support.