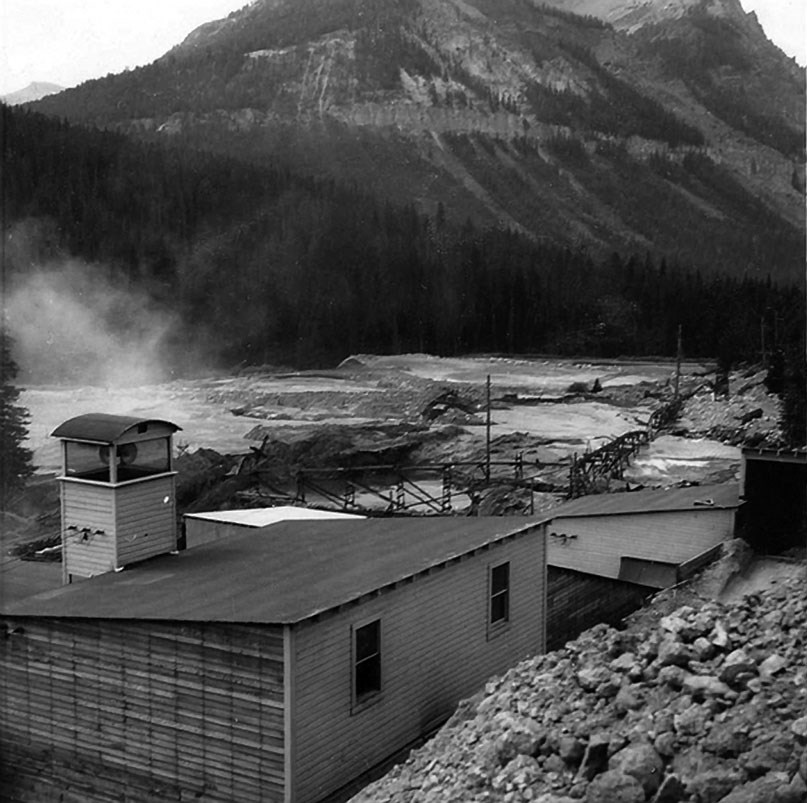 Mining-related disturbances are the primary source of increased metals loading above natural background conditions in the Soda Butte Creek drainage straddling the northeastern boundary of Yellowstone National Park (Boughton 2001). Tailings on the McLaren Mill and Tailings site (hereafter McLaren site), bordering Soda Butte Creek near the town of Cooke City, Montana, were the most significant of these anthropogenic sources (Boughton 2001; MTDEQ 2002b). The segment of Soda Butte Creek downstream to the Montana-Wyoming border is an impaired water body identified under Section 303(d) of the Clean Water Act and is the only Clean Water Act–impaired water body entering Yellowstone National Park (O'Ney et al. 2011). In 2014, the Montana Department of Environmental Quality (DEQ) completed the McLaren Tailings Reclamation Project, culminating five years of environmental construction work. (See "Reclamation work at McLaren Mill and Tailings" for more of the reclamation story.) In collaboration with the National Park Service's (NPS) Natural Resource Stewardship and Science Directorate Water Resources Division, this work was performed to remove the potentially unstable tailings impoundment, mitigate the metal loading to improve water quality, and enhance the ecological health of Soda Butte Creek. The reclamation project was preceded by 80 years of environmental impacts from the milling operation and discharges from the tailings impoundment (fig. 1). In 2015, NPS and Montana DEQ scientists initiated longitudinal studies of water quality in Soda Butte Creek to document water quality downstream of the reclaimed tailings site and during the initial phase of recovery.
Setting and hydrology
Soda Butte Creek is an active, unregulated cobble- and gravel-dominated stream located in the Absaroka and Beartooth Mountains of Montana and Wyoming. It flows from the high mountains situated east of Yellowstone National Park west to meet the Lamar River; the creek enters the park at its northeast entrance (fig. 2). Within the watershed of Soda Butte Creek exist the small gateway communities of Cooke City and Silver Gate, Montana. Today, this region offers seasonal lodging and services to visitors of Yellowstone National Park. Outdoor enthusiasts and residents enjoy the mountainous setting year-round.