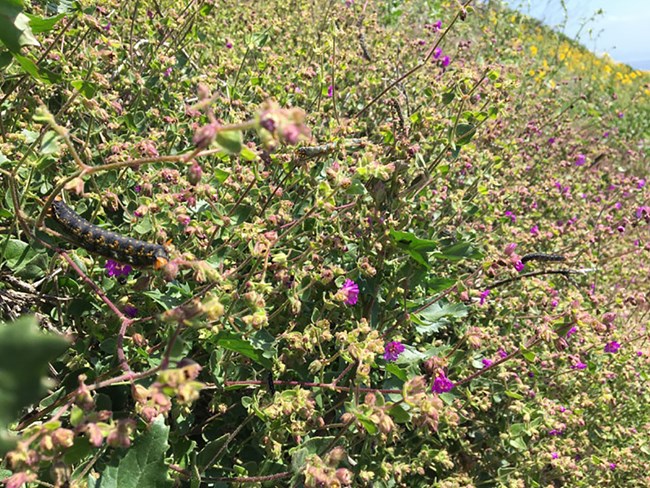 June 2017 - Winter rains have brought color to Cabrillo National Monument in more ways than one. Most of all, monument staff have been noticing bright spots of orange and red moving among the amazing display of flowers. Some of the spots are covered in black and white fuzz and organized in a long series of rows. Other dark orange spots appear at either end of a smooth, black, orange-lined body.
Upon closer inspection, these bursts of color belong to two different kinds of caterpillars. Though stunning as caterpillars, both are destined to become not flashy butterflies, but mostly brown moths.
The fuzzy caterpillars are the larvae of the western tussock moth (Orgyia vetusta). They can also be recognized by the distinctive set of four white tufts, or tussocks, on their back. This is a native moth found across many of the Pacific States and often seen in the spring at Cabrillo National Monument. Though they appear soft, beware! Touching their protective, hair-like setae can irritate your skin.