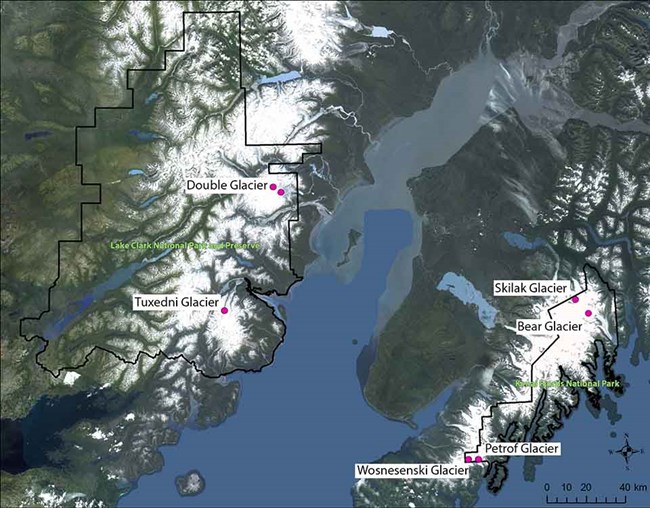 Findings
Nunatak monitoring sites were established in Lake Clark National Park and Preserve and Kenai Fjords National Park in 2005 and resurveyed in 2016 (Figure 1). Several of the sites are characterized by well-developed soils and a suite of species that suggests they could have been ice-free for millennia. Rare taxa include several Rocky Mountain disjuncts (e.g., Lemmon's rockcress,
Boechera lemmonii
; rayless arnica,
Arnica diversifolia
; Drummond's cinquefoil,
Potentilla drummondii
); Pacific coastal species (e.g., dunhead sedge,
Carex phaeocephala
), and Alaska-Yukon endemics (e.g., Alaska rock jasmine,
Douglasia alaskana
; pale poppy,
Papaver alboroseum
).