National Park Service Aviation Personnel Attend DOI National Pilot Ground School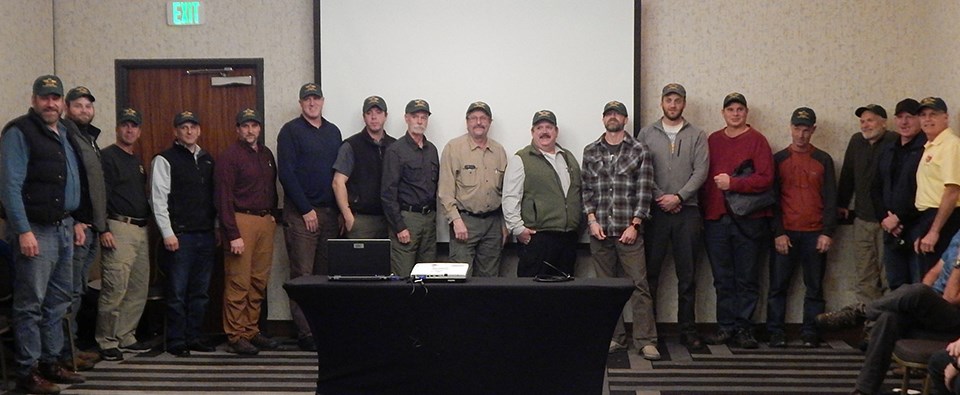 During the week of December 10, 2017, twenty-eight National Park Service (NPS) airplane and helicopter pilots, pilot trainees, national and regional aviation staff attended the 2017 DOI National Pilot Ground School (NPGS). The weeklong training brought together over 100 DOI pilots from the NPS, US Fish and Wildlife Service (FWS), Bureau of Land Management (BLM), and DOI's Office of Aviation Services (OAS).
Guest speakers from the National Transportation Safety Board, Federal Aviation Administration, researchers in academia, and representatives from survival equipment, training programs, and aircraft manufacturers, all echoed the theme of the training, "Safety Begins with Preparation." Presentations by the various bureaus highlighted the diversity of flight programs, both geographically from Alaska to Florida, Canada to the Caribbean, and programmatically, including search and rescue (SAR), fire, and resource management.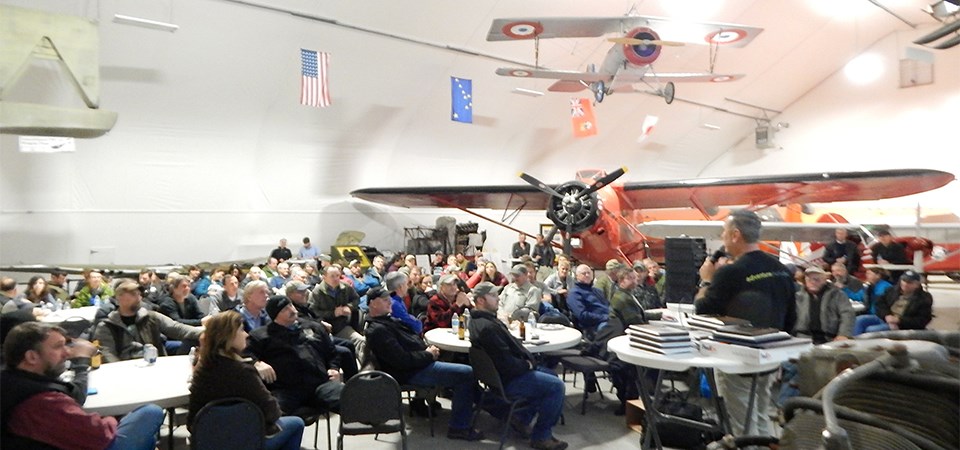 An awards banquet at the Alaska Aviation Heritage Museum recognized each pilot who had an accident-free record with the DOI Award for Safe Flying. NPS pilots who were recognized included Greg Drum, Big Bend National Park (BIBE), Scott Sample, Bering Land Bridge National Preserve, and Scott Taylor, Lake Mead National Recreation Area (LAKE). Lynn Ellis, park pilot at Wrangell-St. Elias National Park and Preserve (WRST) was recognized for his recent honoring as an Alaska Aviation Legend. In addition, two FWS pilots were recognized for their impact on DOI aviation safety, one with the DOI Award for Significant Contribution to Aviation Safety and the other with the DOI Secretary's Award for Outstanding Contribution to Aviation Safety.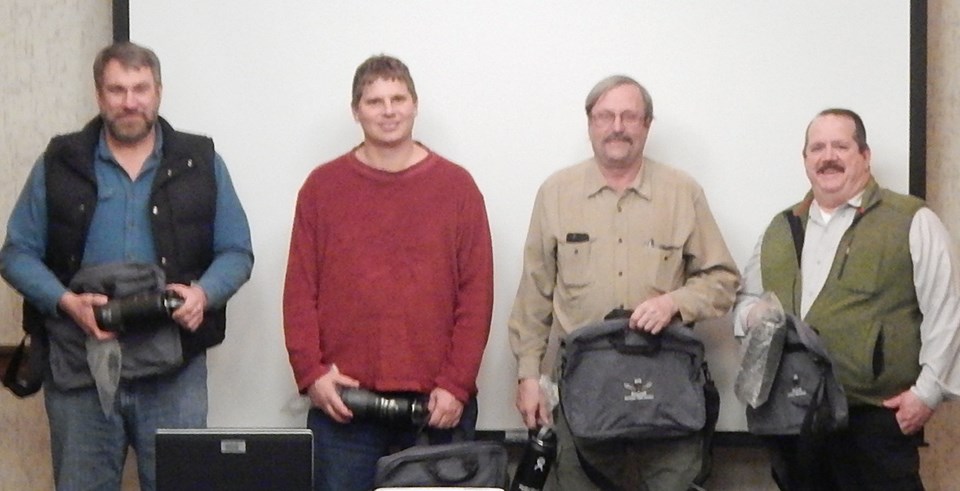 In a separate event, the NPS Branch of Aviation recognized the important function NPS instructor pilots play in the safety of NPS flight operations and mentoring of new pilots. Paul Anderson, aviation trainer for NPS Alaska Region, Scott Taylor, ranger/pilot at LAKE, Lynn Ellis, pilot at WRST, and Jeff Babcock, AKR aviation manager were honored for their roles as IPs. Not present but recognized was Galen Howell, pilot, Grand Canyon NP (GRCA).
Last updated: January 10, 2018