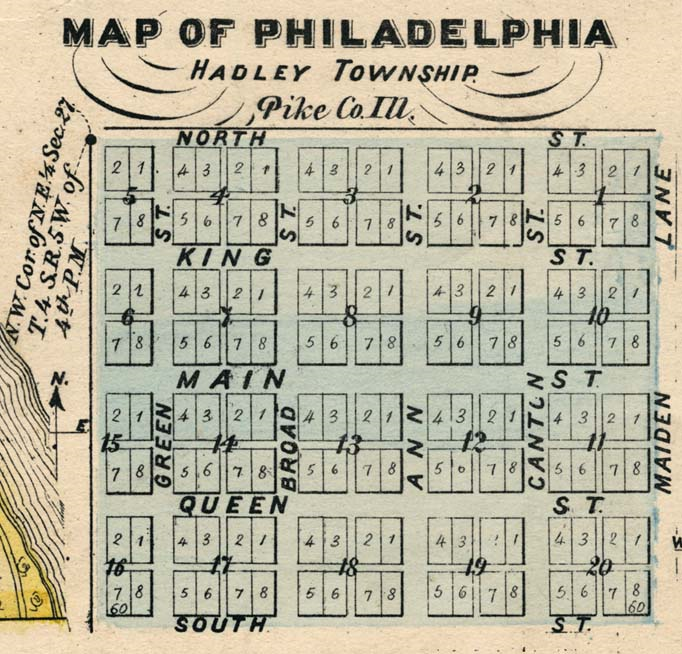 In 2009, Secretary of the Interior Dirk Kempthorne approved the designation of nine new National Historic Landmark (NHL) properties. Among those recognized were three archeological sites, including the New Philadelphia Townsite in Pike County, Illinois. Its designation was the culmination of collaborative efforts among academic researchers, descendants of the town's founder, and members of the neighboring community over many years.
New Philadelphia, founded in 1836, is believed to be the first town in the United States legally registered and platted by an African American. Frank McWorter, a slave in Kentucky, bought his own freedom and that of immediate family with surplus funds earned from mining niter and processing saltpeter. He subsequently moved to Illinois and purchased the acreage that would become New Philadephia, selling lots to both African Americans and European Americans. With proceeds from those sales and other sources, McWorter eventually bought the freedom of a dozen more family members.
The rural community flourished at first, situated near major crossroads at the Mississippi and Illinois Rivers. But New Philadelphia fell into decline when the railroad bypassed it in 1869. Dissolved under an official order of 1885, over time the abandoned town reverted to open fields. Today no trace of New Philadelphia is visible above ground, but archeological integrity of the site is exceptional.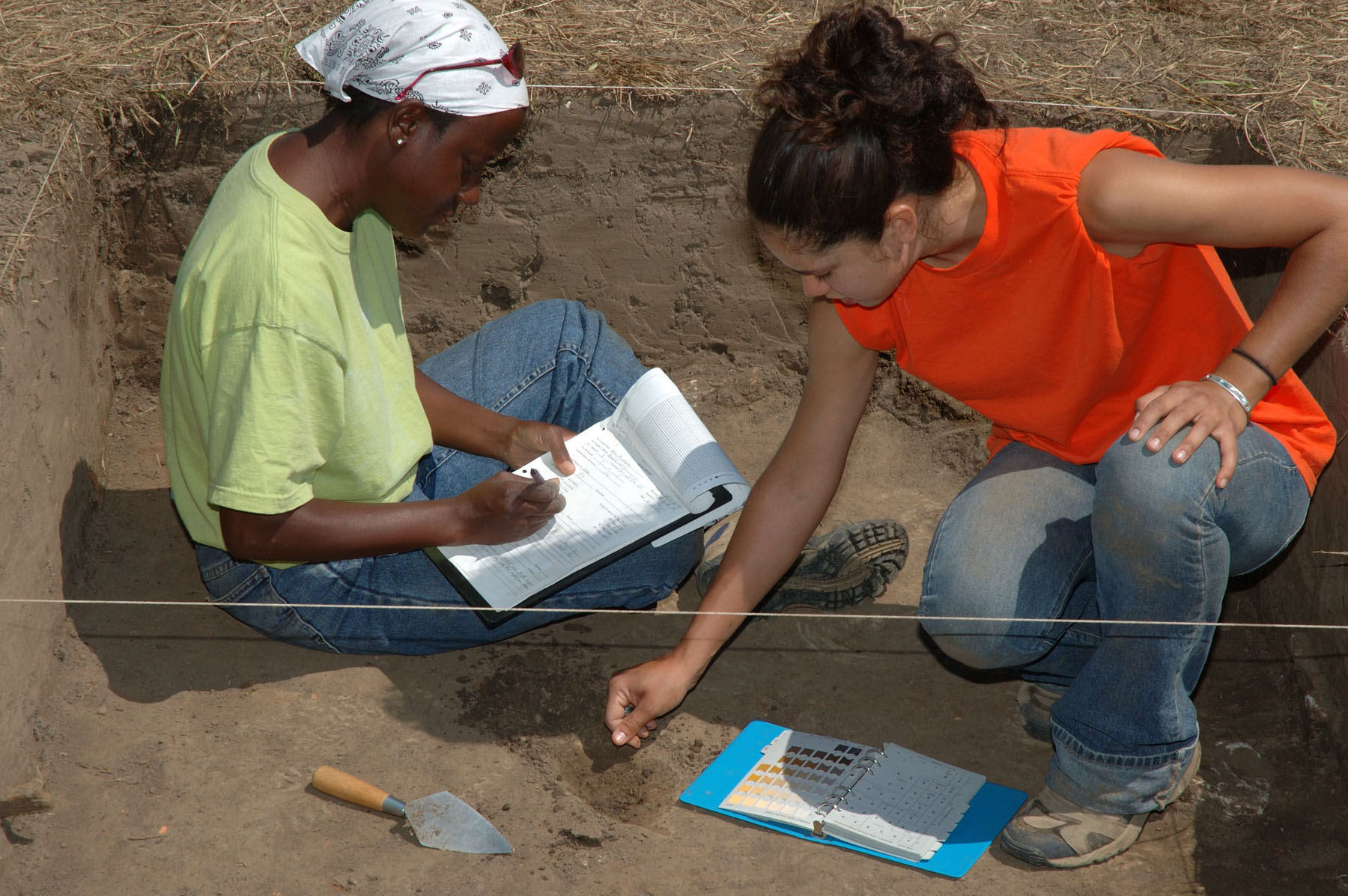 Since 2002, a multidisciplinary team of researchers from several institutions has conducted archeological field investigations at the New Philadephia Townsite. Students from all over the country have excavated at the site, and a new grant will continue to support this important research for several more years.
Archeological investigations to date show how the town was integrated into a system of local and national commerce, and the site offers an ideal opportunity to compare regional and ethnic patterns of consumption in the 19th-century economy. New Philadelphia Townsite NHL thus has the potential to yield nationally significant information advancing archeological theory related to race, ethnicity, culture change, commodity exchange, and other areas of study.
Many properties identify archeological research as an area of national significance under NHL Criterion 6 , but New Philadelphia Townsite NHL is unusual for being a Historic period archeological site without direct connections to major historical events (Criterion 1) or personages (Criterion 2). The newly designated Ludlow Tent Colony Site in Colorado is more typical of historic archeological NHLs. That site was recognized both for its research potential and for its association with a 1914 coal miners' strike that led to the so-called Ludlow Massacre, a pivotal event in U.S. labor history.
Only two Historic period properties of the nearly 2,500 NHLs have been recognized solely under Criterion 6. The African Burial Ground, an early cemetery hidden beneath the urban landscape of New York City until its discovery during construction of a federal office building, received landmark status in 1993 for its ability to reveal important information related to 350 years of African culture (President George W. Bush proclaimed it a National Monument under authority of the Antiquities Act of 1906). The New Philadelphia Townsite, however, has the distinction of being the only occupation site of the Historic period to achieve NHL status for archeological significance alone.
Frank McWorter's compelling story is an inspiration to many, and particularly to his living descendants. His achievements would have been remarkable at any time in history, but especially so in the Antebellum Era. Although the town he founded in west-central Illinois failed to survive the challenge of changing times, archeological research at the New Philadelphia Townsite NHL can do much to explain those times to us today.
The Archaeological Conservancy, a national non-profit organization dedicated to acquiring and preserving archeological sites throughout the U.S., purchased a major portion of the site soon after its designation. New Philadelphia at some future date may also be proposed as the subject of a Special Resources Study to determine its suitability and feasibility for inclusion in the National Park System.
---
Originally published in "Exceptional Places" Vol. 4, 2009, a newsletter of the Division of Cultural Resources, Midwest Region. Written by Vergil E. Noble.