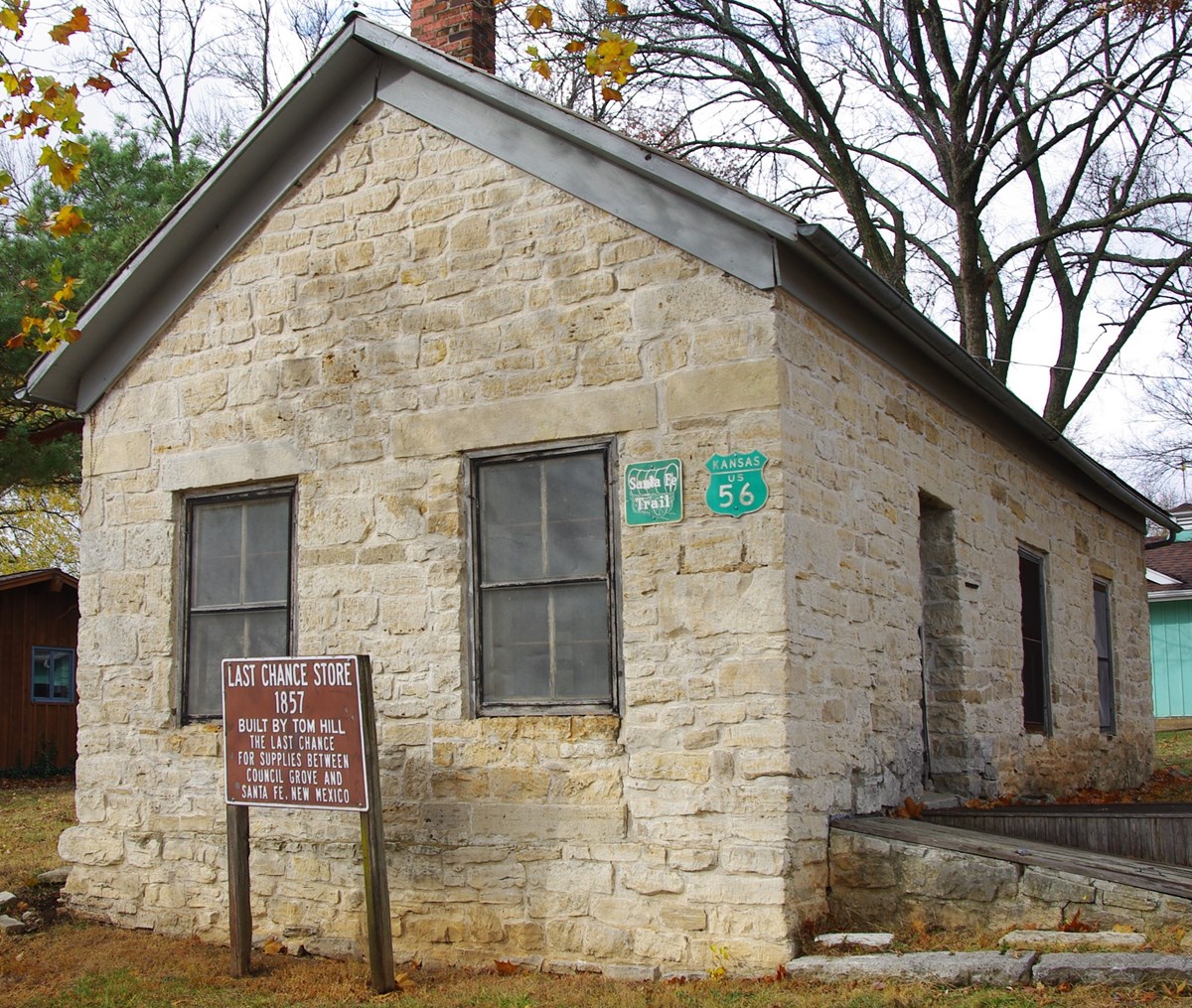 This simple stone building, occupying a corner lot at 502 West Main Street in Council Grove, Kansas may not appear very imposing, but it is significant in the history of the American West. Situated on the north side of the Santa Fe Trail, some five blocks west of a crossing at the Neosho River, the Last Chance Store was built in 1857 and for a short time served as the last place where freighters and travelers could obtain supplies between Council Grove and Santa Fe, New Mexico, a distance of more than 600 miles.
The store stock was brought from St. Louis by boat to Westport Landing (in present-day Kansas City) and then by mule teams to Council Grove. Through the years the little building served as a trading post, residence, polling place, refuge for enslaved people, grocery store, corn crib, loan association building, antique store, and storehouse. The Last Chance Store was included in the Council Grove Santa Fe Trail-related National Historic Landmark listing in 1963 then added to the National Register of Historic Places in 1966.
Donated by Connie and Don Essington of Council Grove to the Kansas Historical Society (KSHS) in 2015 and approved by the state legislature, the Last Chance Store is now the newest Kansas State Historic Site. All three departments of the KSHS Cultural Resources Division (Archeology, Historic Preservation, and Historic Sites) cooperated during the summer months of 2016 to conduct physical and archeological investigations of the site in anticipation of opening the building to the public in the spring of 2017.