Navy Region Hawaii Hosts Bell Ringing Ceremony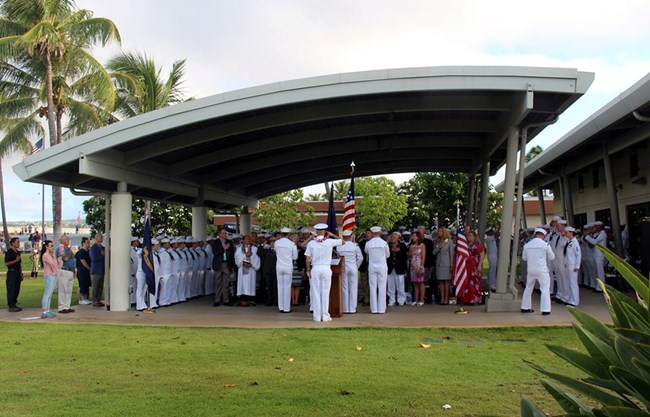 Happy 242nd Birthday to the US Navy!
On October 13, 2017, Navy Region Hawaii hosted a bell ringing ceremony at the Pearl Harbor Visitor Center to celebrate. The USS Arizona bell was rung nine times to mark the changing of the watch and the beginning of the Navy's 242nd year.
Following the bell ringing was the dedication of the new Lone Sailor statue on the visitor center grounds. The Lone Sailor represents the US Navy Memorial's mission to honor, recognize and celebrate the men and women of the sea services.
Last updated: October 24, 2017