National Park Service Transfers Water Tender to Local Fire Department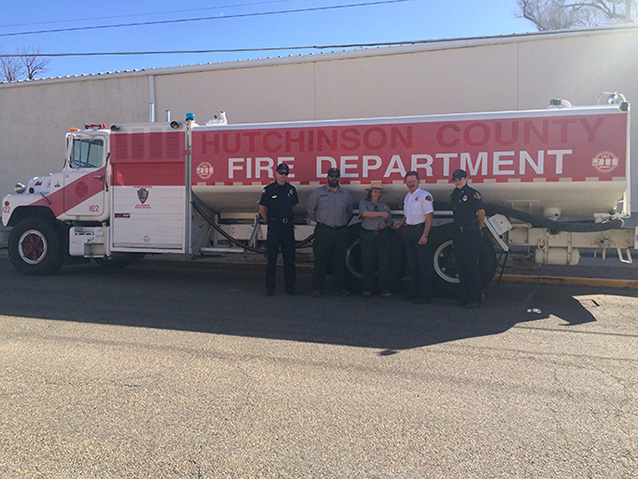 La Junta, Colo. – With combined efforts among Bent's Old Fort National Historic Site and Lake Meredith National Recreation Area, the National Park Service (NPS) recently transferred a 5,000 gallon water tender to the La Junta Fire Department. The tender will be used locally to move water to remote locations in support of wildland fire operations and prairie habitat restoration. The tender will also be used to support structural fires in areas that are not supported by hydrant systems as well as mutual aid request from surrounding counties. The transfer was conducted through the Federal Surplus Personal Property Donation Program.
The National Park Service manages wildland fire to protect the public; park communities and infrastructure; conserve natural and cultural resources; and maintain and restore natural ecosystem processes.  
Bent's Old Fort National Historic Site and nearby communities will benefit from having the water tender available locally to provide support during prescribed burns and wildfires in the area.
Visit https://www.forestsandrangelands.gov/strategy/index.shtml for more information on how local, state, tribal and federal agencies are collaboratively working together to restore and maintain resilient landscapes, create fire-adapted communities, and improve fire response as part of the National Cohesive Wildland Fire Management Strategy.
Contact: Adam Heberlie, 719-383-5014, Adam_Heberlie@nps.gov
Last updated: December 14, 2017