National Heritage Areas: Preserving Places for People
By National Heritage Areas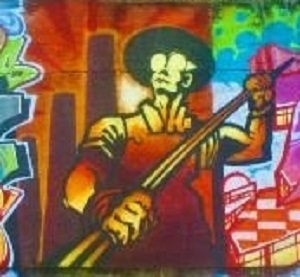 Thirty years ago, the first National Heritage Area, Illinois and Michigan National Heritage Corridor, was signed into law by President Ronald Reagan. In his dedication speech, Reagan, an Illinois native, referred to a "new kind of national park" that married preservation, conservation, recreation, education, and economic development. Today, the Illinois & Michigan Canal National Heritage Corridor maintains the 97 mile towpath as a hiking-biking trail that is located on same the path used by mule tenders and American Indians before them.  Many historic structures, including canal locks and lock tenders' homes, that trace their existence to the canal still stand. 
Since 1984, 49 National Heritage Areas have been established, resulting in much needed preservation projects and leading to significant economic development. Last year alone, the NHAs leveraged $57 million to carry out a diversity of heritage projects and programs. Over 30 years, creative preservation strategies are taking root and making an impact in partnership with the National Park Service and many active citizens. 
Pennsylvania's Rivers of Steel National Heritage Area embraced an unique partnership at the historic Carrie Blast Furnace. Unsecured for many years, the former US Steel Homestead Works was a magnet for graffiti artists in the Pittsburgh area. But when an artist noticed some interesting work during a tour, a unique partnership was born. Rather than paying to remove the graffiti, Rivers of Steel joined with artists to manage graffiti in a way that is beneficial to the site. A monthly urban art workshop and tour provides opportunities for visitors to learn about graffiti art, as well as the history of steel production. While steel manufacturing will never return to Carrie, Rivers of Steel is using the site to attract visitors interested industrial heritage and urban art while preserving this National Historic Landmark.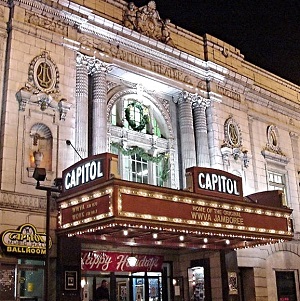 In 
Wheeling National Heritage Area
 preservation brought the historic 
Capitol Theatre
 back to life. This spectacular theatre closed its doors in 2006. It was reopened in 2009 with assistance from the Wheeling Convention and Visitors Bureau and Wheeling Sports and Entertainment Authority. Wheeling NHA staff provided grant management and techn
ical assistance for the project, which supported 30 construction jobs and educational opportunities for preservation students. It has welcomed 200,000 guests since 2009.
Augusta Canal National Heritage Area's preservation program is providing a range of recreational, educational, and economic opportunities. The historic Enterprise Mill, which was shuttered in 1983, is now restored. This vast textile mill houses offices, apartments, a theater, and the Augusta Canal National Heritage Discovery Center. Restored hydroelectric generators provide power to the site while the excess power is sold to Georgia Power, generating revenue for programs. In 2001, The Augusta Canal Authority (ACA) acquired King Mill after the owners ceased operations. They leased it to a textile company, putting hundreds of former employees back to work.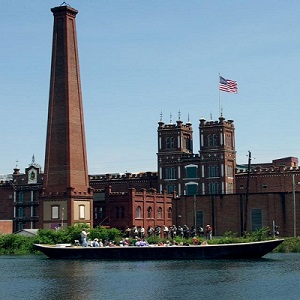 Recently, the ACA received funding for cleanup and rehabilitation of the historic Sibley Mill which includes a 134 year old textile mill, the former Confederate Powder Works complex, a 19th century US Army arsenal, Revolutionary War-era battlefield, and a pre-historic Native American site.
Another large redevelopment project is occurring in the National Aviation Heritage Area in Ohio. The National Aviation Heritage Alliance is working to preserve and reuse the Wright Company Factory site as an aviation and aerospace manufacturing facility and interpretive center. In 2012, after 93 years of ownership by General Motors and its subsidiaries, the site was acquired by Home Avenue Redevelopment LLC. They were recruited by the City of Dayton and the Alliance to undertake environmental remediation and reuse. The Alliance is partnering to ensure the historic significance of the buildings are maintained.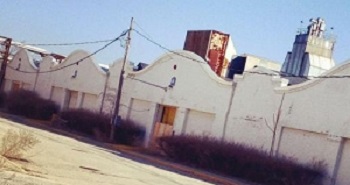 The benefits of preservation are as varied as the communities that make up the National Heritage Areas program. Some places are preserved for their intrinsic historic significance, some are preserved for their aesthetic or economic value to a community, and some are preserved for the sake of the environment. Often, preservation provides a combination of these benefits and much more for the residents. In every case, communities pursue preservation projects because doing so protects the places that make them unique, unified, and vibrant.
Last updated: December 13, 2016