National Heritage Areas: Outdoor Adventure & Excitement
By National Heritage Areas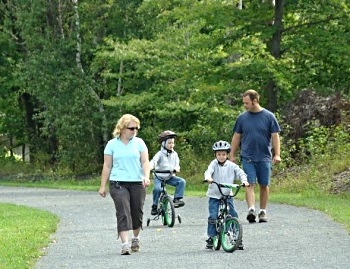 As we reflect on 30 years since the creation of the first National Heritage Area, let's celebrate the recreational opportunities provided to our heritage area communities. NHAs improve access to the cultural and natural resources they were designated to celebrate and protect. Granting access to recreational opportunities is important for public engagement and stewardship, which are essential to the mission of all NHAs. 
91 recreation projects undertaken.
322 miles of trails maintained and 29 new miles of trails developed.
45 recreation grants awarded in the amount of $671,116.
Many recreation projects in NHAs focus on the creation of multi-use hiking and biking trails such as those along the Illinois and Michigan Canal National Heritage Corridor.  Trails often take advantage of historic infrastructure - canals, industrial sites, and historic railways are points of intrigue for hikers, bikers, runners and walkers.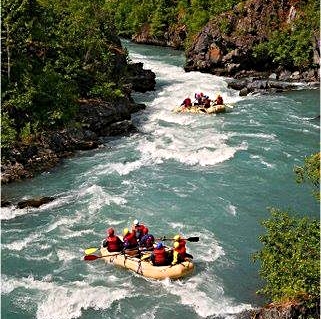 In Georgia, Arabia Mountain National Heritage Area completed a 30 mile hike-bike trail that connects historic, cultural and natural resources. Interactive maps enable trail visitors to map their route.  Plans are also underway in partnership with a local mountain biking group to investigate opportunities for appropriate low-impact mountain biking.  
The Champlain Valley National Heritage Partnership and the Upper Housatonic NHA have collaborated with multiple stakeholders from Vermont, Massachusetts and Connecticut to design and develop the Western New England Greenway (WNEG). When complete, it will connect the East Coast Greenway with Quebec's route Verte, providing a contiguous 439-mile bike route between New York City and Montreal. CVNHP and UHNHA are using this project to connect historic and natural sites through their shared interpretive themes.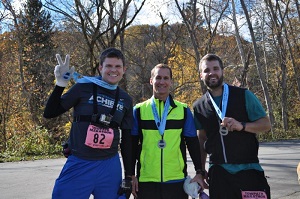 Trails wind through a variety of natural and urban environments, providing a comprehensive view of a region. Just as trails rely on partnerships within communities, they also serve to create and strengthen connections between communities. In 2013, the Delaware and Lehigh NHA added 13 miles to the Delaware and Lehigh Trail (D&L), constructed three trailheads, and completed an assessment of a larger Lehigh Valley Trail Network. The success of the D&L Trail prompted the Landmark Towns Project, which aims to bring people from the trail to nearby downtown areas. 
Across the country, people enjoy National Heritage Areas as destinations for hiking, biking, paddling, walking and running. NHAs support tours and other events that help small towns, draw visitors, shoppers, and diners. Heritage Areas also offer school tours, camps, and other outdoor adventures that help our younger generation get moving and connect with the great outdoors in their own backyards. 
Last updated: December 13, 2016