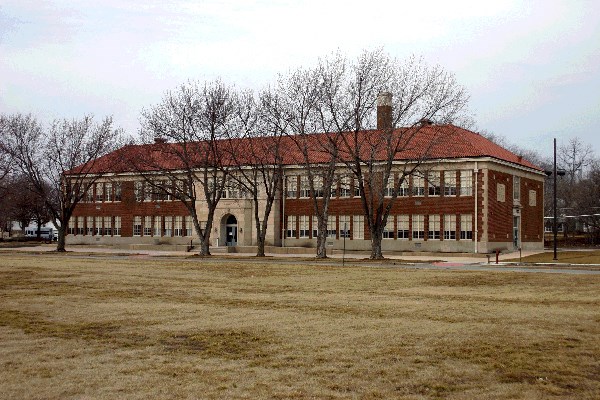 Following the landmark Oliver L. Brown et al. v. Board of Education of Topeka, Kansas in 1954, public schools could no longer segregate students using racial categories or ethnic backgrounds. In 1992, the events surrounding this historic case became the basis for the creation of the Brown v. Board of Education National Historic Site, which includes the Monroe Elementary School.

Between the 1860s and 1926, the Monroe School neighborhood was an active, working-class African-American community. However, the historical record of this important time prior to the Civil Rights period does not tell us much about the daily life of people in the neighborhood.
The chance to learn more came just before the 2004 opening of the new visitor's center of the Brown v. Board of Education National Historic Site, housed in the Monroe Elementary School. Before the opening, the school building needed substantial work. The Midwest Archeological Center completed archeological projects during the school rehabilitation work between 1999 and 2003. The results of these projects tell us about how people in the earlier Monroe School neighborhood lived and related to the wider world.
The History of the Monroe School Neighborhood
Jacob Chase, one of the nine founders of Topeka, first owned the land where the Brown v. Board of Education National Historic Site is today. He sold a 160-acre plot to John and Mary Ritchie in 1855. The Ritchies first used the land as their homestead and farm. In the 1860s Ritchie began selling 75-ft by 100-ft parcels to free African Americans and others. Ritchie was a staunch supporter of the anti-slavery movement and the Underground Railroad. He helped many African Americans settle in Kansas during the Civil War period.
Following the Civil War, the economics of the Reconstruction Period in the South kept African Americans disenfranchised and poor. Euroamerican landowners leased farmland at high prices and collected large portions of profits. Freed African Americans would not gain equality until they became independent landowners, controlling their own destiny. African Americans slowly began migrating out of the former slave states in search of free land to the west.