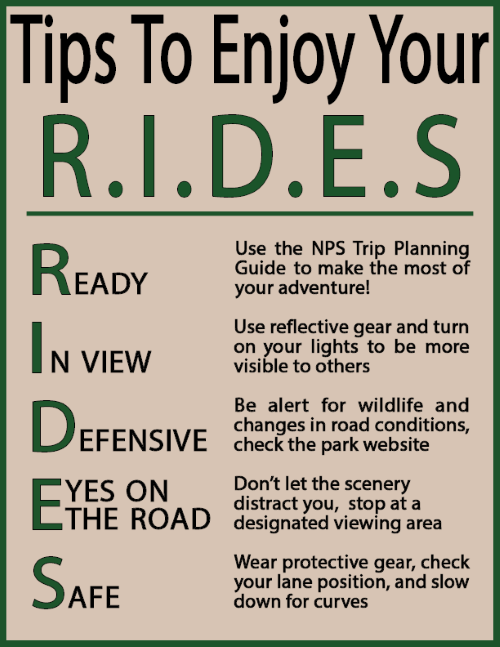 A Different Ride
Did you know that riding your motorcycle on park roads can be very different than riding on other routes? The road design, wildlife activity, and diverse landscape of parks can make riding more challenging than other roadways. In addition, park scenery can be distracting and cause you to take your eyes off the road.

In this article you will learn about unique features of park roads, how they can impact your motorcycle ride, and what you can do to reduce the risk of injury and damage to your motorcycle.

Learn more about: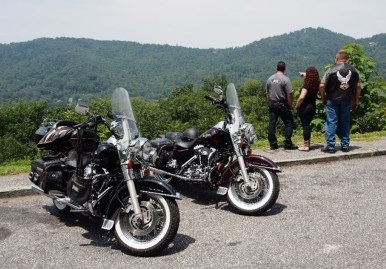 Views
Park roads often lead to some of the best areas to enjoy your surroundings. The views are stunning and can lead you to take your eyes off the road.

Pull over to a designated area so you can safely take in the view.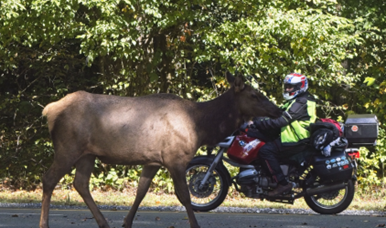 Wildlife
Crashes involving animals in parks are double the national rate. Park roads often cut through wildlife habitats or migration routes increasing the likelihood of an encounter.

Stay alert at all times for wildlife.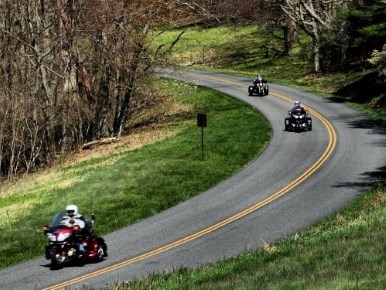 Narrow lanes, limited shoulders, and fewer pull offs.
Park roads have narrow lanes with limited to no shoulders especially in areas where there are drop offs, retaining walls, or protected resources. This leaves no room for error. If you leave the road in these areas, you may not have the ability to correct your lane position or pull over safely.

Stay alert to your lane position and travel the speed limit. Ride single file in group settings.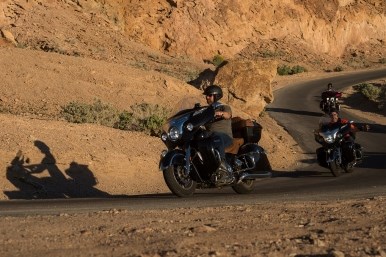 Limited to no road markings
There may be stretches of road that don't have pavement markings for the centerline or shoulders. The paved road edges can blend into the landscape, especially during bad weather like fog or rain or at night. If a driver leaves the road in these areas and the shoulder is soft, they may have no ability to correct their position.

Stay alert of your lane position and follow the speed limit.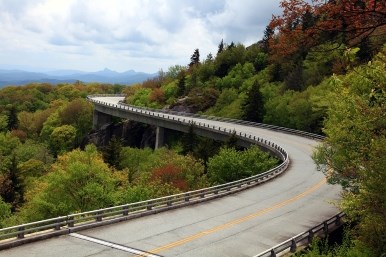 Decreasing Radius Curves
Curves become tighter as you travel through it, especially going downhill. This is often done to reduce the impact on the natural or cultural resources.
Stay alert to your lane position and slow down if you encounter curves. Give vehicles/riders in front of you plenty of space to navigate the turns.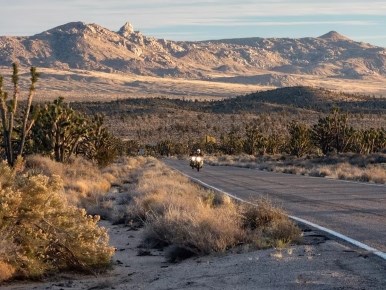 Few Places to Stop
Shelters and rest stops are few and far between in some parks. Park maps provide information on locations where you can find shelter when weather or fatigue hits.

Plan ahead for where you can stop if conditions change and it's not safe to ride.
Helmet Laws
Wearing a helmet while riding in national parks is highly recommended. Be aware that parks adopt and enforce state law for mandatory helmet wear while riding. A list of motorcycle laws can be found at the Governor's Highway Safety Association. Check the laws before your visit to ensure you bring your helmet if required.
Special Considerations for Riding in a Group
Keep these important safety tips in mind when riding in the park with your group:
Ride single file – park roads are narrower than other public roads. Riding next to each other may not allow enough room for proper lane positioning
Give plenty of space – allow the rider in front of you room to navigate turns and to slow down if they encounter wildlife or traffic jams
Focus on YOUR ride – stay alert and in charge of your own motorcycle. Don't be distracted by the other riders around you.
Group requirements – check the "Learn about the Park" page to find out if there are group size restrictions or permitting requirements for organized group rides before you head out. These types of restrictions can apply to motorcycle riders. Regulations, restrictions, and closures protect park resources and keep visitors safe