Missouri River Basin Lewis & Clark Interpretive Center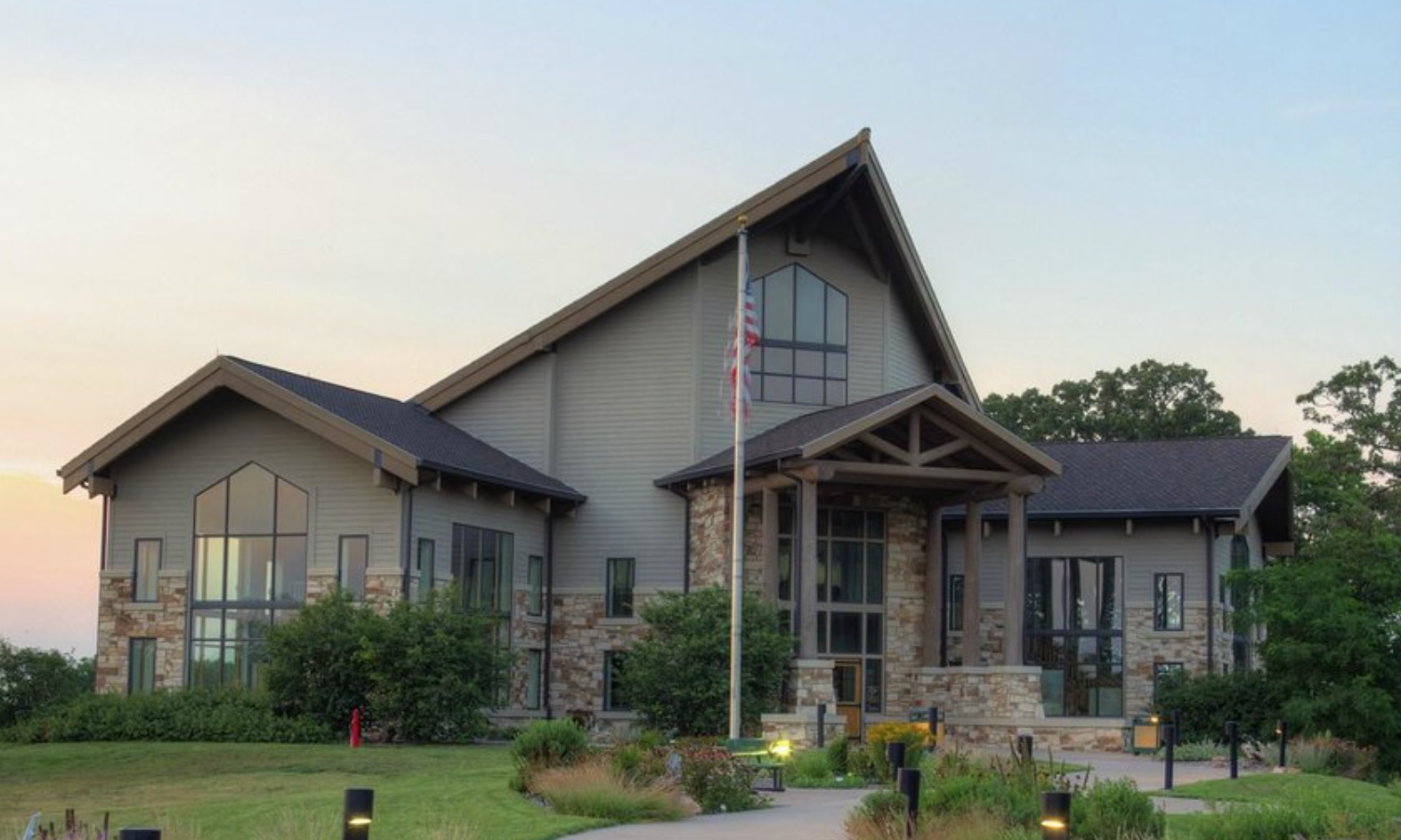 Just outside Nebraska City, Nebraska, sitting up above the Missouri River on a scenic 79-acre wooded bluff is the impressive Missouri River Basin Lewis & Clark Interpretive Center. Here, in the 12,000-square-foot visitor center, you can explore and discover the world that unfolded to Lewis and Clark as they first passed through this area in 1804 and returned in 1806.
The Missouri River Basin center is unique, different than all other museums and centers along the Trail, because it focuses on the Captains' amazing scientific accomplishments. The many exhibits were designed with the expert advice of the University of Nebraska's distinguished professor, Dr. Gary Moulton, the nation's definitive scholar on the journals. You'll learn about the animals, birds, fish, plants, and medicine of the Expedition. Plus, there's a life-size keelboat, and an earth lodge, a full-size replica of a Plains Indian home.
Outside, hikers will enjoy the many trails, either through the woods or along the limestone bluffs with breathtaking views of the Missouri River valley.
Nebraska City is approximately 50 miles south of Omaha. The Visitor Center is open Monday – Saturday from 9 a.m. to 6 p.m., and Sundays from 9 a.m. to 5 p.m. For more information, go to
www.lewisandclarkvisitorcenter.org
.
Last updated: June 20, 2018