Milwaukee Gas Light Company, Wisconsin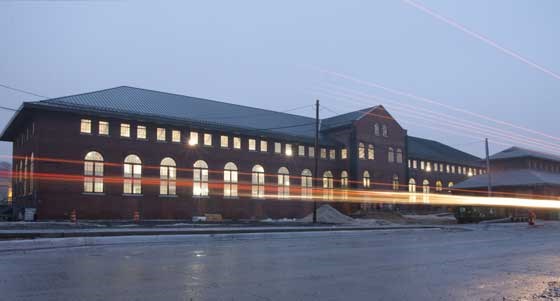 The Milwaukee Gas Light Company was established in 1852 to light the streets of Milwaukee. Soon after that, the company began offering domestic lighting services to the public as well. In 1904 the company built its West Side Gas Plant to support its growing services. Designed by architect Alexander Eschweiler, the Richardsonian Romanesque building housed retort furnaces to super-heat coal into gas that is then stored in gasometers, and piped throughout the city overnight. When the need for manufactured gas ended in the 1950's the West Side Gas Plant was purchased by a trucking company, who removed all of the historic windows, and added a raised floor to aid in truck loading and unloading.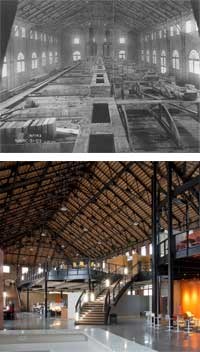 A $6.1 million rehabilitation of the Retort House reversed these insensitive changes, replacing the large industrial windows to match historic photographs, cleaning and repairing the exterior brick facades, and sensitively configuring the large interior space with a mezzanine—providing for offices and support space for an architectural firm. The characteristic open space was preserved, and the industrial character of the former gas manufacturing building remains a defining feature of the building.
Last updated: October 13, 2017