Midwest Region's Only World Heritage Site...and a Promise of More to Come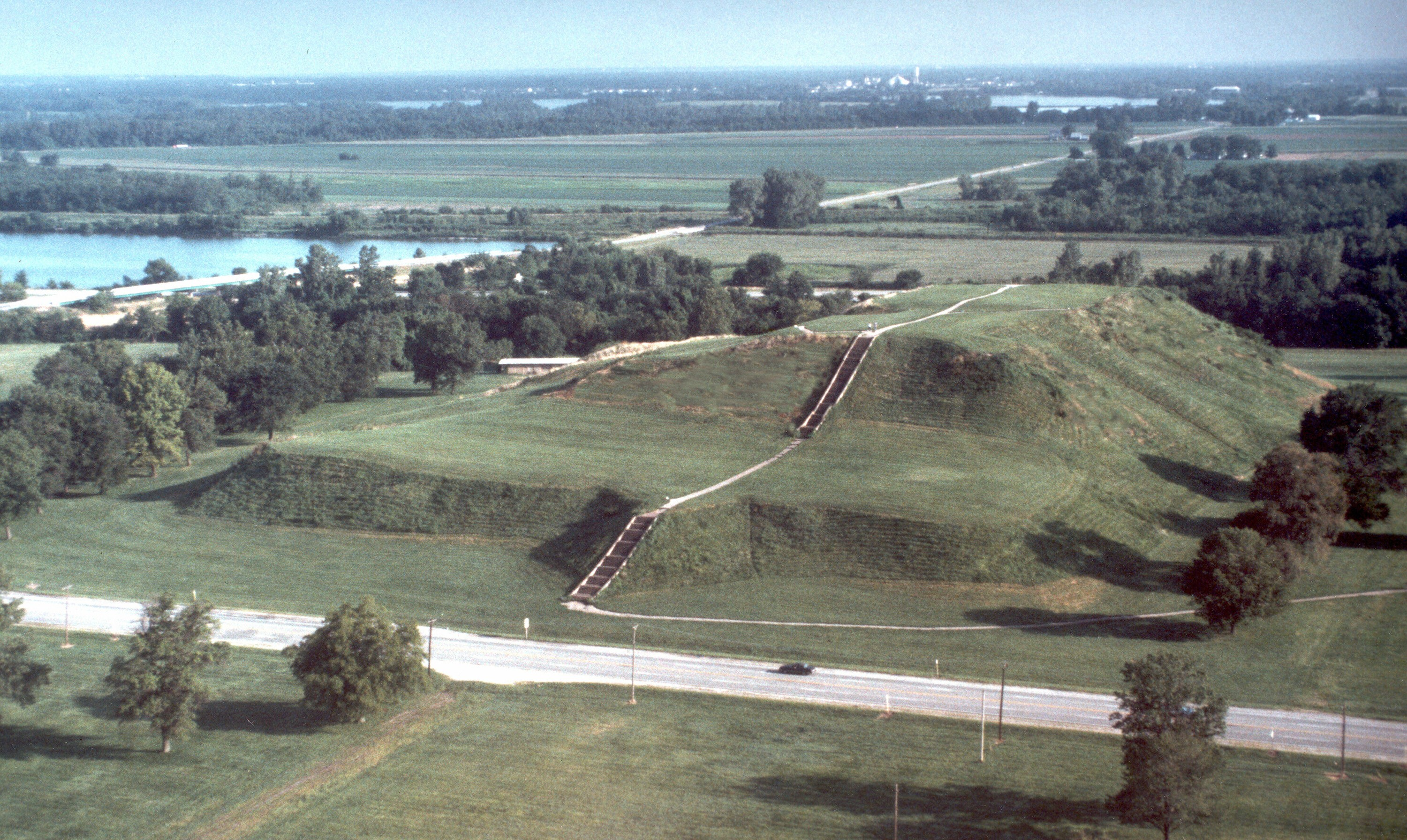 World Heritage Site (WHS) status is a unique honor granted by the United Nations Educational, Scientific and Cultural Organization (UNESCO) to cultural and natural sites around the globe that have outstanding significance to the common heritage of humanity. The international program was established under the 1972 Convention Concerning the Protection of World Cultural and Natural Heritage, which now has over 180 signatory countries ("states parties"). With the addition of 25 sites in 2011, only 936 sites have been so inscribed (in about 140 countries) over nearly four decades: 725 cultural, 183 natural, and 28 mixed properties that possess important cultural and natural features.
The United States was the first country to sign the international Convention, and the first sites in America to be granted the prestigious WHS designation were Yellowstone National Park and Mesa Verde National Park, both in 1978. The ensuing years have seen only 19 other localities in the U.S. gain the distinction of being nameda World Heritage Site. Only one WHS property lies within the 13-state NPS Midwest Region: Cahokia Mounds, a
National Historic Landmark near Collinsville, Illinois.
Built and occupied by Native Americans ca. A.D. 700-1400, Cahokia Mounds is the largest archeological site of the Mississippian Culture and was one of the greatest pre-Columbian cities in all of North America. At its zenith (A.D. 1050–1200), the teeming community and sprawling ceremonial complex covered more than six square miles. Cahokia then had an estimated population somewhere between 10,000 and 20,000, roughly the number living in London toward the end of that same period. It is known to have once had 120 mounds of various shapes, sizes, and functions—including the largest earthen structure north of Mexico, Monks Mound. Cahokia began to fall into decline after A.D. 1200, however, and by A.D. 1400 the populace had abandoned the site altogether.
First set aside as a state park preserve in 1925, today some 2,200 acres of the site are managed by the Illinois Historic Preservation Agency as Cahokia Mounds State Historic Site. The property became a National Historic Landmark (NHL) on July 19, 1964.
NHL designation was crucial to the subsequent elevation of Cahokia Mounds to World Heritage Site, as U.S. law stipulates that properties must be recognized for having national significance to qualify for nomination to UNESCO. Of course, prospective properties must also appear to be of outstanding universal value and meetat least one of the ten WHS selection criteria.
The WHS nomination process in America begins with property owners voluntarily applying for entry on a Tentative List, which must be established and updated periodically. The current list, established in 2008 to replace one prepared in 1982 and amended in 1990, will be used for the selection of U.S. nominees until that inventory is again updated. No more than two sites from a signatory country can be nominated each year.
The 14 sites initially placed on the 2008 U.S. Tentative List were selected from 35 owner applications received. They include nine cultural properties, four natural, and one mixed. Several sites on that list are located in the Midwest Region: Dayton Aviation Sites, Ohio (four properties associated with the Wright Brothers' experiments with flight, several of which are NPS units), the Hopewell Ceremonial Earthworks, Ohio (five archeological sites in Hopewell Cultural National Historical Park and two NHLs, Ft. Ancient State Memorial and Newark Earthworks State Historic Site), and Serpent Mound State Memorial, Ohio (also an NHL and the largest surviving effigy mound).
In addition, eleven properties out of more than 400 designed by master architect Frank Lloyd Wright are included in a single nomination package. Those magnificent buildings are scattered among seven states, but four are found in the Midwest: in Illinois, the Frederick C. Robie House (Chicago) and Unity Temple (Oak Park), and in Wisconsin, the S.C. Johnson and Son, Inc., Administration Building and Research Tower (Racine) and Taliesin (Spring Green).
The first nominee from the updated U.S. Tentative List was Papahānaumokuākea Marine National Monument, which covers nearly 140,000 sq. miles of the Pacific Ocean, including 10 islands and atolls of the northwestern Hawaiian archipelago. Its inscription in 2010 made it the first mixed cultural and natural property in the U.S. to achieve WHS status, as well as the first U.S. property to be inscribed in 15 years.
Plans to nominate two more U.S. properties from the list were announced on July 13, 2011. Secretary of the Interior Ken Salazar identified our next candidates as the prehistoric earthworks at Poverty Point National Monument and State Historic Site in northeastern Louisiana and the eleven Wright buildings mentioned above. It is possible, then, that the four Wrightdesigned buildings here in the Midwest could be granted WHS status as early as 2014 if the nomination is favorably evaluated by the International Council on Monuments and Sites (ICOMOS) advisory body and the World Heritage Committee ultimately approves their inscription.
Announcement of the updated U.S. Tentative List also included the identification of ten additional cultural properties and one natural site that may have the potential to meet World Heritage criteria. Those sites may be considered for possible future inclusion on the list, pending receipt of additional supporting documentation. Three are located in the Midwest Region: French Creole Properties of the Mid-Mississippi Valley (18th-century vernacular homes and related NHLs in Illinois and Missouri), Pipestone National Monument (an aboriginal quarry area in Minnesota), and two important Underground Railroad Sites (the John Rankin and John Parker houses), both of which are NHLs in Ohio.
Cahokia Mounds currently stands alone in the Midwest as our only World Heritage Site, but it is reasonable to hope that several other properties in our region might be granted that same high honor before the end of this decade. More information about U.S. World Heritage Sites and the National Park Service's role in the WHS nomination process can be found at http://www.nps.gov/oia/topics/worldheritage/worldheritage.htm. UNESCO World Heritage Site information is available at http://whc.unesco.org/.
---
Originally published in "Exceptional Places" Vol. 6, 2011, a newsletter of the Division of Cultural Resources, Midwest Region. Written by Vergil E. Noble.
Last updated: June 22, 2018