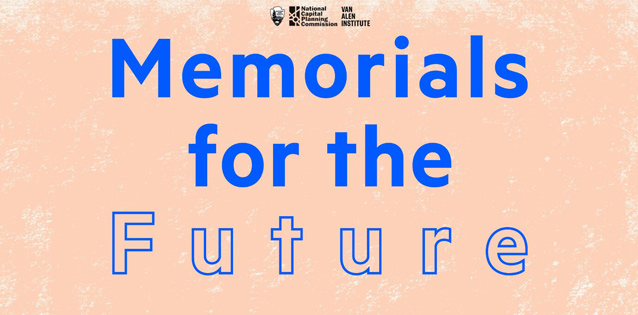 If you have toured Washington, D.C.'s landmarks and parks, you have experienced how the the concept of a memorial has changed over time. The National Park Service (NPS) is excited to be part of an innovative effort to think creatively about the future of commemoration. As the NPS looks toward its second century, we will continue to preserve and tell America's stories. Memorials for the Future asks "What might that look like?"
The National Park Service (NPS) and National Capital Planning Commission (NCPC), in collaboration with Van Alen Institute, launched Memorials for the Future on April 11, 2016, a competition that aims to rethink the way we develop and experience memorials. Memorials for the Future will re-imagine Washington, D.C.'s traditional approach to permanent commemoration, creating new ideas to honor our diverse histories, heritage and culture.
The places, people and stories that we choose to memorialize and the people who encounter them are constantly changing. The Memorials for the Future competition challenges entrants to imagine the possible future of memorials: How can they look forward and not only back? How can we commemorate in more adaptive, interactive and ephemeral ways?
Explore the 30 Semi-Finalists' Concepts. How do you feel about the concepts? What kinds of innovative future memorials can you imagine? Can these concepts open a wider dialogue around what subjects the American people want to memorialize and how best to pursue commemoration?