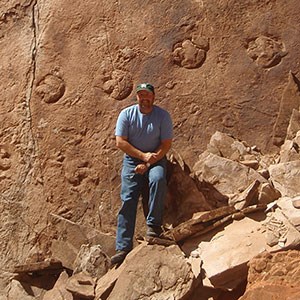 Senior Geologist / Paleontologist, National Park Service - Geologic Resources Division, Washington D.C.
NFD Kid's Page Interview...
What is your job, and what do you study?
My career is dedicated to the management, protection, interpretation, scientific research and curation of National Park System fossils, identified in more than 260 national parks. One important function of my position is to coordinate paleontological resource planning and activities both within the National Park Service and with a range of academic, museum, and educational partners, in order to achieve our resource stewardship and public education missions. One of the most rewarding aspects of my position involves working with our National Fossil Day team to promote an increased awareness about the scientific and educational values of fossils.