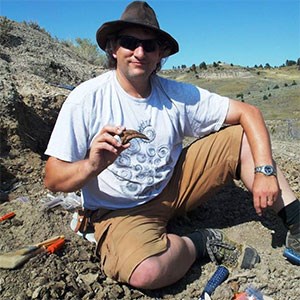 Senior Lecturer, Vertebrate Paleontology, Department of Geology, University of Maryland

What is your job, and what do you study?
I am a vertebrate paleontologist - a scientist who studies ancient animals with a bony skeleton. More specifically, I am a dinosaur paleontologist who specializes in the anatomy, evolution, and behavior of the carnivorous (meat-eating) dinosaurs, most especially Tyrannosaurus rex and its closest relative.

I am also a Senior Lecturer at the University of Maryland, where I teach paleontology, evolutionary biology, historical geology, and global change science.

On top of that, I write books on paleontology for the general public.