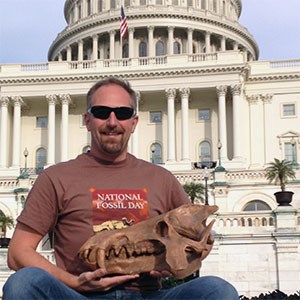 BLM Senior Paleontologist, U.S. Department of the Interior, Bureau of Land Management (BLM)

What is your job, and what do you study?
I am the senior paleontologist for the Bureau of Land Management and am in charge of developing and implementing policy for managing paleontological resources using scientific principles and expertise.

My area of study is the evolution of early mammal groups, including entelodonts, a pig-like animal that lived from 40 – 17 million years ago.