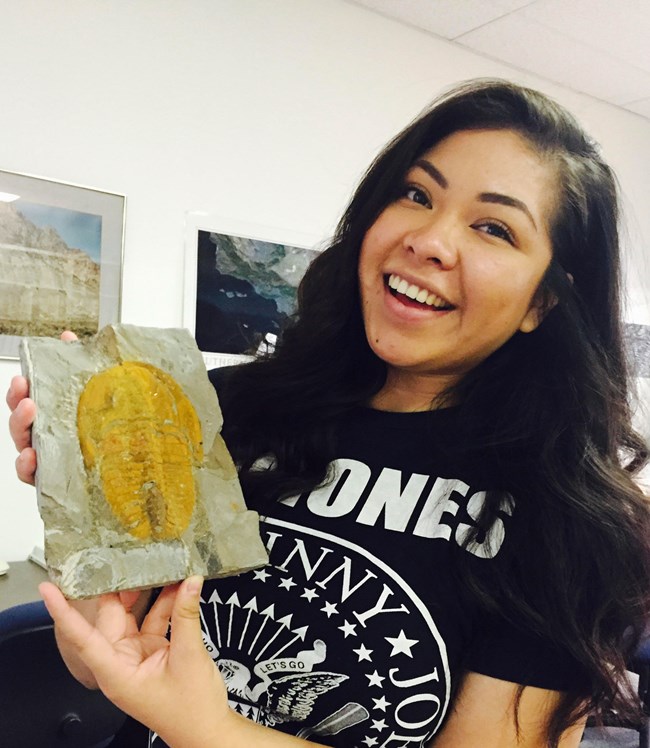 Assistant Paleontologist/Museum Curator at National Park Service, Glen Canyon National Recreation Area, Page, Arizona

Please describe the type of work you do in paleontology:
As the sole paleontologist in Glen Canyon NRA, I am in charge of protecting all fossils found within the park. Part of my job is chasing dinosaurs by tracking their ~200 million year old footsteps! I keep records of all fossil localities and follow up with new fossil sites usually found by our Park visitors. I also work on curating specimens collected from the backcountry. I am fortunate to have the opportunity to handle all fossils we have brought in from in situ and send them to various institutions so researchers from all over the world can study them.