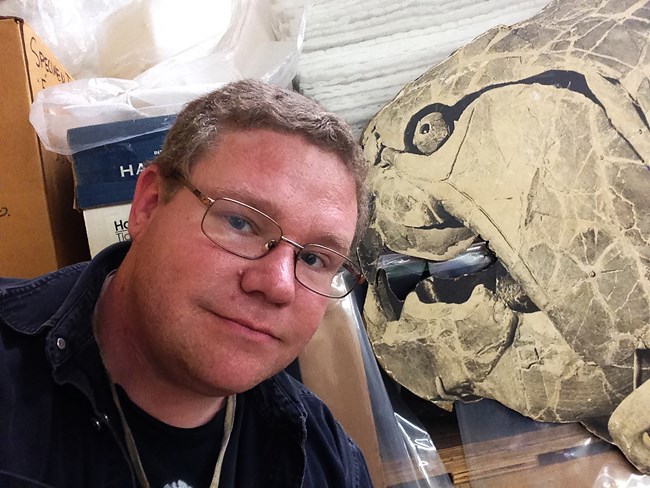 2016-2017 National Fossil Day Coordinator;
Research Associate, New Mexico Museum of Natural History and Science, Albuquerque, New Mexico
NFD Kid's Page Interview...
Please describe the types of work you do in paleontology:
My research interest can be broken down into two parts: The evolution of predation in vertebrates and the transition of faunas (the change in groups of animals in a given location) over time in the American Southwest. To study the evolution of predation I work with Paleozoic fish (primarily sharks and their kin) and Cenozoic mammalian carnivores (cats, dogs, bears, etc). My current field work is primarily conducted in Arizona and New Mexico, but I have also worked in Mexico and Texas. For my research I like to utilize technologies such as computed tomography (CT) scanning, scanning electron microscopy (SEM), and isotopic analysis. I use these methods to answer questions about anatomy and ecology that normally are hard to determine without damaging fossils or seen with your naked eye. I have published several papers on fossil mammalian carnivores and sharks from Arizona, New Mexico, and Mexico and help run summer programs on paleontology and biology.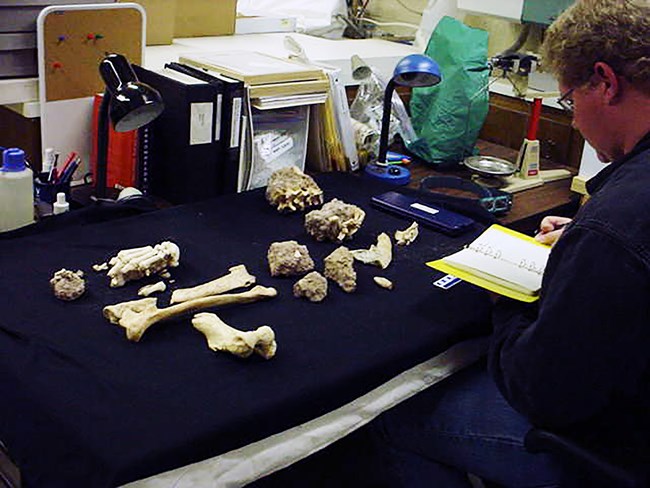 What are you working on now?
I am presently working on Paleozoic sharks with fossils collected from the Late Mississippian rocks of the Grand Canyon National Park, Pennsylvanian and Permian shark teeth from central and northern Arizona, and near complete shark skeletons from the Late Pennsylvanian of New Mexico, and from the world famous Late Mississippian aged Bear Gulch Limestone of central Montana. Some of my most notable finds include Kaibabvenator, Diablodontus, and the "Godzilla-Shark" which have been featured during Discovery Channel's Shark Week. In addition to my shark research I am also describing cat fossils collected from late Pliocene and early Pleistocene of southern Arizona, and Late Pleistocene cat fossils from the Grand Canyon National Park.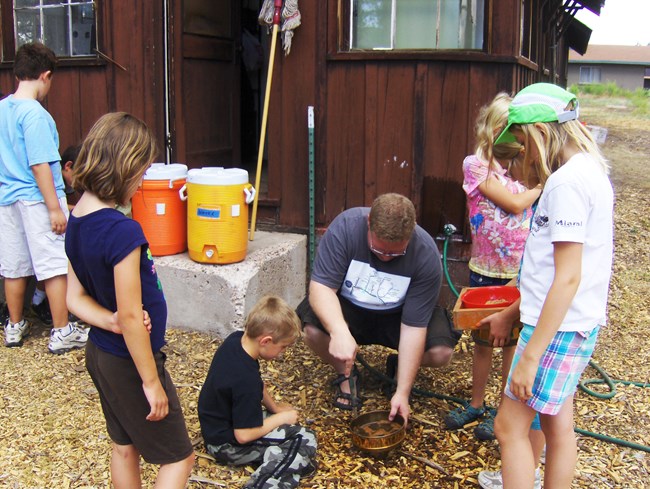 Where did you go to school? What were some of your favorite classes?
I received my undergraduate degree in biology at Northern Arizona University where my favorite classes included Vertebrate Zoology, Mammalogy, and Entomology. I recently finished my master's degree in biology at St. Joseph's University where my favorite classes was Animal Behavior and Comparative Anatomy. Both of those classes looked at animal evolution from two different perspectives in a very hands on manner. I learned from Animal Behavior to stop and observe animals at the Philadelphia Zoo and I was amazed how much I missed from rushing through exhibits as a kid, that some behaviors can be very intricate and vital to the survival for that species. In Comparative Anatomy I had an intensive experience dissecting a shark and a cat together and learning how each organ system with those two animals were similar and different from one another. Both classes gave me a strong reminder that each fossil I work with was once an active living organism and should be treated as such.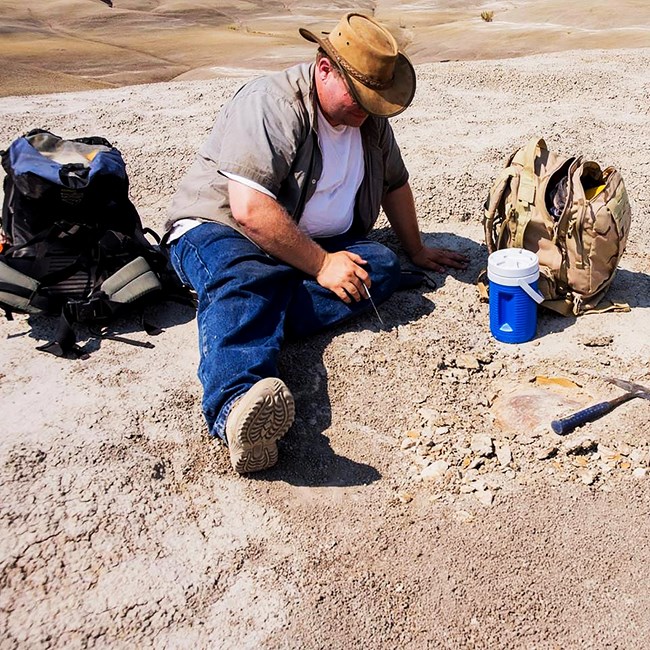 Was there an experience you had that made you realize you wanted to be a paleontologist?
I honestly do not remember a time when I did not want to be a paleontologist, it was something that I always wanted to do. I had road trip adventures with my mom visiting various museums across the country and trips out to Calvert Cliffs in Maryland with my dad to collect Miocene shark teeth that were highly influential. I would have to say though that it wasn't until high school when I took it more seriously and I started volunteering with local museums to help manager their collections or go into the field to collect more fossils.
What was your most memorable experience working with fossils?
One of the most memorable experiences for me was when I was a senior in high school, I was with a museum field crew looking for Late Cretaceous vertebrate fossils from a locality in Southern Arizona. The rocks where we were collecting from were tilted at a high angle and were made up of thin slippery shale pieces. I was moving from one end of a slanted rock face to another when I slipped and slid down this steep hillside on my backside and just managed to stop myself before going over a deep drop. After making sure I wasn't going to slide any more I started to look around to see if I could safely go back up or down the hill. I looked over my shoulder and saw a large tyrannosaur tooth poking out of the rock. It was the first tyrannosaur fossil from that locality to be found by that museum and I stumbled across it. Later as an adult, while on a geology field trip in New Mexico, I discovered the tip of the nose of a seven foot-long Paleozoic shark while just sitting down in a random spot at a quarry we were visiting. I am now finishing the description of this shark which turned out to be a new species.
Do you have any advice for aspiring paleontologist?
To the aspiring paleontologist I would recommend to read as much as you can. You should go outside and observe the world around you and practice writing down and/or drawing what you are seeing. Learning skills from the fine arts can be invaluable as they can help teach you to frame and express your ideas which is just as important in the sciences as collecting and interpreting data.