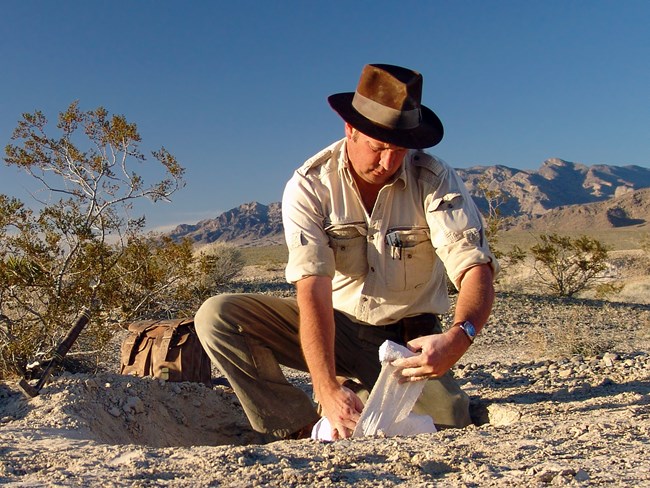 Principal Paleontologist, Cogstone Resource Management, Inc., California
NFD Kid's Page Interview...
What is your job, and what do you study?
I am a vertebrate paleontologist - I study animals with backbones. I am Principal Paleontologist for Cogstone Resource Management, Inc., a consulting firm in southern California. I am also an adjunct instructor at California State University, San Bernardino. My main focus is on Ice Age mammals - mostly horses and bison, with some tapirs thrown in for fun. (Tapirs are cool.)
What are you working on now?
Our team at Cogstone is finding Ice Age fossils in subway excavations near the famous Rancho La Brea "tar pits" in Los Angeles, as well as elsewhere throughout southern California. All those fossils keep me busy! Beyond that, my own research examines Ice Age horse evolution and extinction in western North America - it's amazing how much we still don't know about these animals! I'm studying horse fossils from Rancho La Brea, Las Vegas NV, and Joshua Tree National Park, as well as from multiple different cave sites all over the Mojave Desert, from Texas and Colorado, from Alaska and the Yukon, and even from Mexico. I'm trying to determine how many species of horses we had here during the Ice Ages, why they went extinct, and how that can inform our understanding of the biology of living wild horses. I've also recently branched out into studying Plio-Pleistocene horse fossils from Ethiopia!