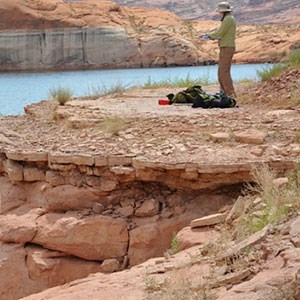 Collections Manager, University of California Museum of Paleontology

What is your job, and what do you study?
I make fossils available for other people to study by organizing them and putting information and photographs of them online.

What are you working on now?
I am currently curating a collection of 100,000 snails, clams and other mollusks. These fossils were collected by paleontologists and geologists of the US Geological Survey's Menlo Park office from rocks in California, Oregon and Washington. Some of the fossils were collected as early as the 1860s, but most of them were collected from the mid 1950s through the mid 1990s as geologists were mapping the rocks of Pacific Northwest.