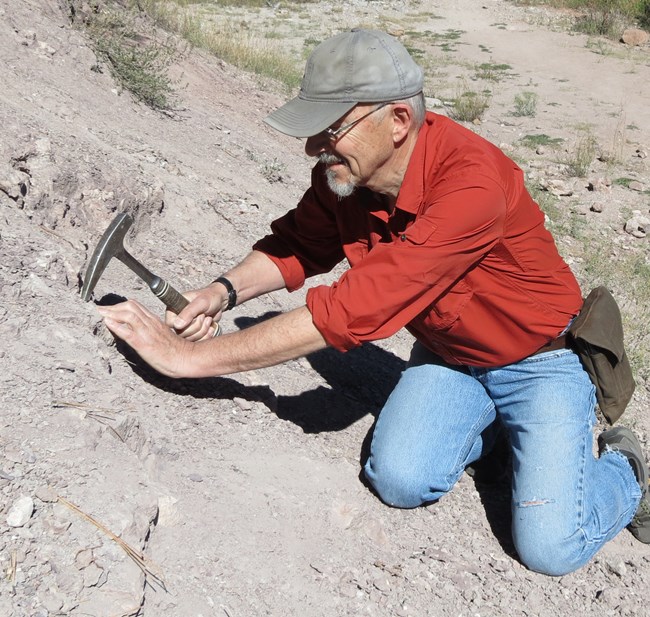 Professor, Northern Arizona University, Flagstaff, Arizona
NFD Kid's Page Interview...
What is your job and what do you study?
I am a professor in the Geology Program at Northern Arizona University in Flagstaff (near the Grand Canyon!). I teach the paleontology part of the program, including a dinosaurs course, as well as other geology courses. I work mostly on the ecology and evolution of early vertebrates from the Silurian and Devonian time periods, about 440 to 360 million years ago. Recently I have been working on fossil sharks from the Mississippian to Permian time periods. I'm lucky that my job allows me to work in a beautiful place and study interesting fossils.
What are you working on now?
Collecting fossils can be relatively easy but preparing and describing them and then publishing papers can take a lot of time. I'm currently in the writing phase with a project that is taking information from my past expeditions to the Canadian Arctic and using it to reconstruct the environments in which early vertebrates were living during the Devonian. This is important because there are different views about whether they lived in fresh or marine conditions.