Meet the Olmsted Center for Landscape Preservation Branching Out 2017 Summer Interns!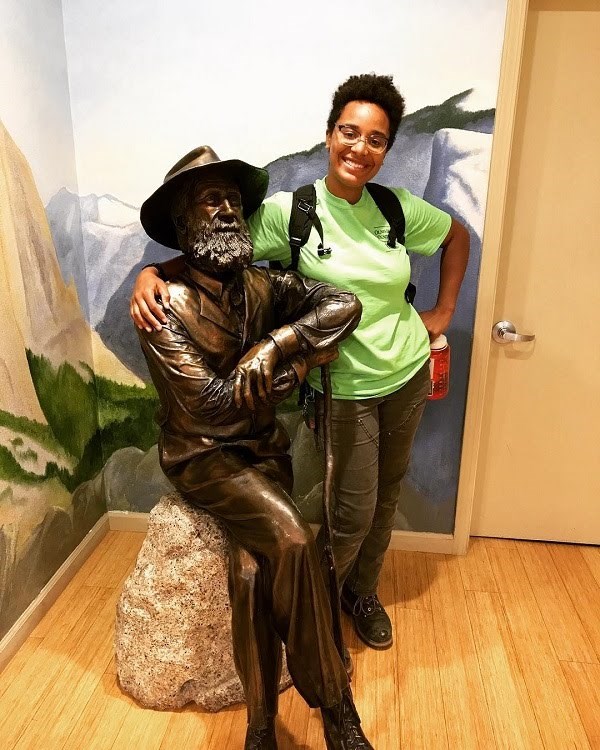 The Olmsted Center for Landscape Preservation Branching Out internship program offers young people an opportunity to gain specialized field experience and training in the fields of horticulture, arboriculture, carpentry and natural resource management. This summer the program placed three interns in various positions hat are tailored to their interests and prepares them for higher education or employment in the fields of resource stewardship.
Lorré first participated in Branching Out as a field team member and returned this summer as an intern stationed at John Muir National Historic Site in Martinez, CA. Lorré was interested in pursuing a 5-month internship experience that paired her strong interest in arboriculture with satisfying an internship requirement for her degree at the University of Massachusetts' Stockbridge School of Agriculture where she is studying Arboriculture and Community Forestry. Working alongside park Horticulturist/Arborist, Keith Park, she has become an integrated member of the maintenance staff assisting with tree care projects throughout the park. She has advanced her skills in orchard care and recently had the opportunity to assist Channel Islands National Park in assessments of over 500 olive trees throughout the park. Read and view pictures from her experience
through her blog
.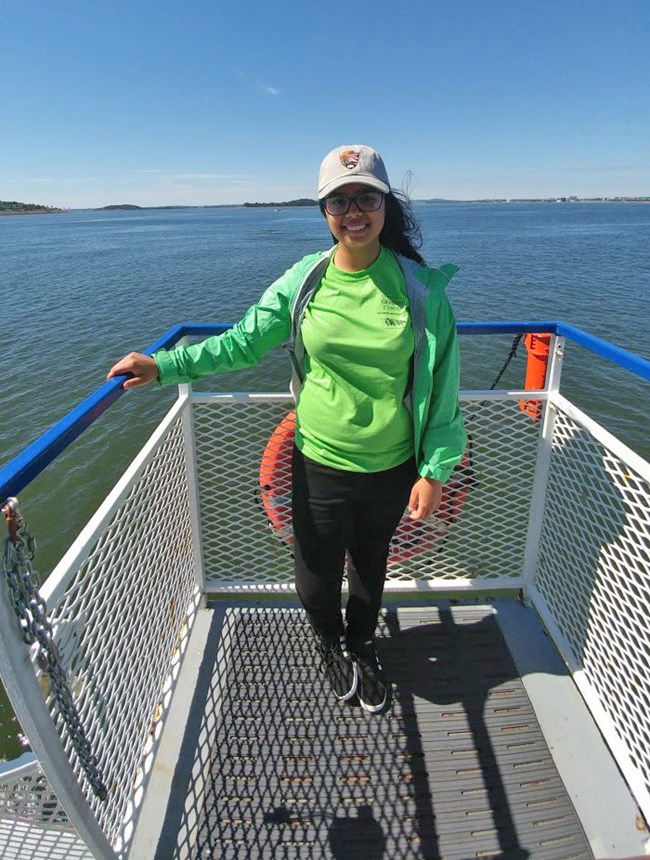 Shreena recently completed her sophomore year at Mount Holyoke College where she is double majoring in Biology and Geography. After participating on the Branching Out field team in 2015, Shreena sought out an internship this summer that would allow her to continue exploring her interests in invasive species monitoring while gaining research and monitoring experience. During Shreena's internship placement on the Boston Harbor Islands working alongside Biological Science Technician, Andrew Petit de Mange, she has been gaining more experience in plant identification and how to control and manage invasive species.
Shreena is also responsible for implementing invasive monitoring and research projects with the Green Ambassadors youth program on Thompson Island. View photos from
her recent blog
.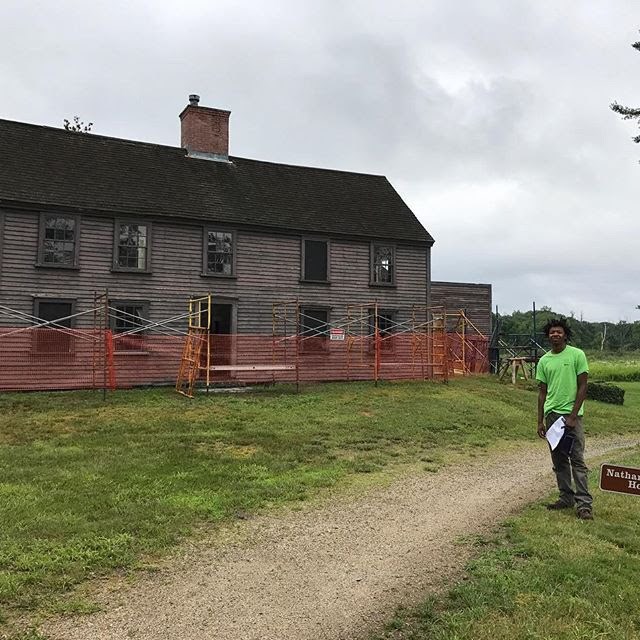 A recent graduate of the North Bennet Street School in Boston, Massachusetts, Diego returned to the Branching Out program for a second internship to continue advancing his skills in carpentry. During his internship, he has been expanding his knowledge in historic preservation working on restoring the Meriam House at Minute Man National Historical Park. Diego's internship placement is in collaboration with the Historic Architecture Conservation and Engineering program working alongside his mentor, Exhibits Specialist, Tim Walsh. This internship builds on his previous experience last summer at Saugus Ironworks National Historic Site where he was focused on timber framing, joinery, and layout while restoring the sluiceways and slitting mills. Learn more about the window replacement process
through his blog
.
Last updated: January 10, 2018