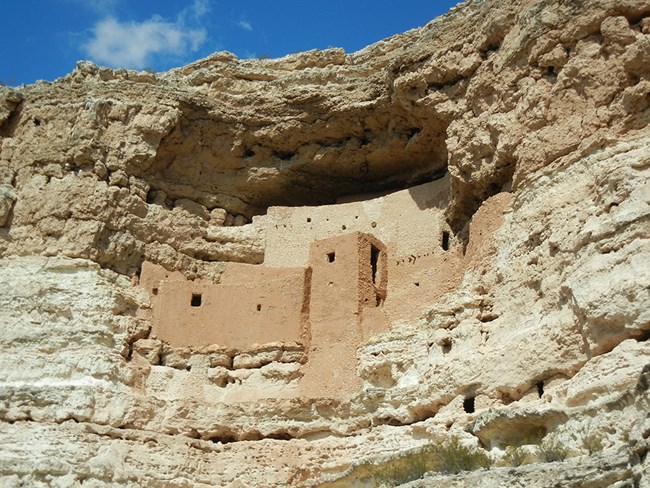 Overview and Importance
Many National Park Service units in the U.S. Southwest were established to protect precious cultural resources, such as cliff dwellings. In most cases, however, the surrounding natural environment is an equally significant part of the story. At Montezuma Castle and Tuzigoot national monuments, in central Arizona, the extant remains of the precontact built environment reflect the importance of reliable water sources.
At Montezuma Castle National Monument, the cliff dwellings of the Castle unit overlook the perennial waters of Beaver Creek, a sight both beautiful and vital to the Sinagua people who inhabited this riparian oasis for over 400 years. At the nearby Well unit, cliff dwellings nestled just below the rim of the well—a huge limestone sinkhole—are testament to the value of the site, still considered sacred by many local tribes. Wet Beaver Creek flows through the Well unit, joining Beaver Creek a few miles downstream. Both are tributaries of the Verde River, which passes through nearby Tuzigoot National Monument. The stream segment within Tuzigoot lies below an agricultural dam that diverts all but about 14% of the river's flow. At both parks, springs also contribute to perennial surface waters.