McCormick-Goodhart Mansion, Maryland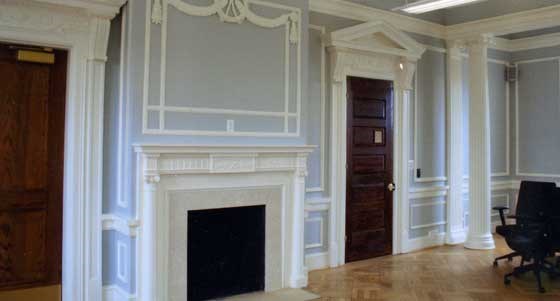 Built in 1824 by noted architect George Oakley Totten, the Georgian Revival style McCormick-Goodhart Mansion in Langley Park, Maryland, stood vacant for many years before CASA de Maryland (CASA) acquired it for an administrative and social services center. CASA is the state's largest non-profit organization providing social services for the Latino community.

Using the historic tax credits, CASA undertook a rehabilitation of the building that combined the preservation of historic features and LEED Gold certification for environmental sustainability. The rehabilitation included a green roof, a geothermal HVAC system, and retention of the highly decorative interior details. The grand wooden staircase and interior moldings, window and door trim, wood floors, and decorative plaster ceilings were repaired and restored to their original grandeur.
Last updated: October 12, 2017