NPS Biodiversity Youth Ambassador Blog: May 20, 2016
BioBlitz 2016 kicked off today! The NPS Biodiversity Youth Ambassadors had their hands full playing educational games with students, searching for species in the D.C. urban parks, and spreading biodiversity conservation awareness at the Biodiversity Festival. Of course, no first day of the BioBlitz is complete without the BioBlitz Dance!
Lurleen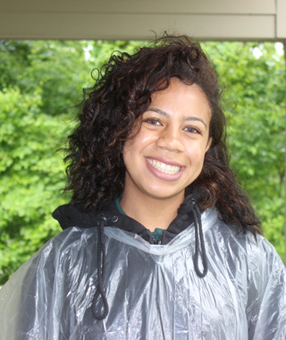 Today was the first day of the BioBlitz. 
After the opening ceremony, I helped a large group of kindergardners with a workshop that taught them about shipwreck archaeology -  discovering important resources in ships that have sunk to the bottom of the ocean. Children are so excited about everything they learn. All the children I worked with today were so amazed and curious about what they were looking at. The kids learned about the equipment need to dive underwater, different types of sharks, and different sound that animals make. It was a productive sessions and over a hundred kids participated in the activity.
When I was younger I was not exposed to the educational resources that these kids got to see today, so it was fun to give other kids that opportunity. It is so important for kids to participate in activities like this, so they will want to be in involved in the parks and science when they are older.This summer I will work with kids ages 5-8 and do activities with them similar to this, so I was grateful to help ut today to get a little practice with what I will be doing all summer.
After that I helped out with our Biodiversity Youth Ambassador Booth (which was a really impressive series of fun activities for kids to do) and accompanied other ambassadors at a dragonfly inventory. I learned a thing or two about dragonflies and even witnessed two being caught.
Overall, today was such a great day and really prompted me to think of how the future generation is going to have some really strong leaders and environmentalists.
Parker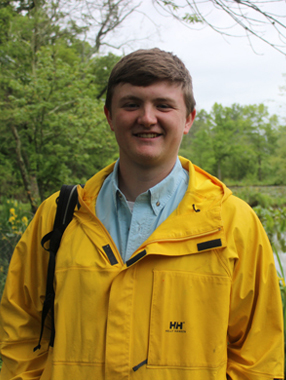 Phew, that was an amazing day! I really enjoy the amount of thought and work that is put into each BioBlitz.
Today, the youth ambassadors were so busy - working booths, asking questions, learning about nature, walking around the Capitol- that sometimes it seems that we lose touch with the outdoors because we're all so busy.
For every moment that I could today, I tried to take a moment and stop to find something interesting about nature nearby. Sometimes I I took the time to find something in the booth, once on an inventory, and I even thought about it before I hopped on stage to dance in front of BioBlitz particpants attending the Opening Ceremony.
I wanted to share some brief thoughts or findings. First off, I wanted to talk about how curious all life (no what species) is. I think it's interesting how close damselflies will drift towards a net-bearer before darting away, just so they can "take a look". I can see the curiosity of the damselflies in all the kids that come to the BioBlitz, and how these kids will engage depends a lot on how many different attitudes they have towards nature.
Secondly, I want to describe the engagement I could see in the school kids. Without the interest (or rather, their curiosity) of the schoolchildren in the BioBlitz, I think it would've been much harder for our group to effectively communicate lessons in activities we did with the kids. It's really important to stay positive and your mind active in order to be able to learn.
Thirdly, the similar interests we had with the kids made it easy for us to make activities fun and engaging. If it's extremely hard for somone to find joy in something, then it is the wrong thing for them to do.
Lastly, I'd like to point out that the support of friends, mentors, students, and other peers means so much to creating a successful program or activity. I love how the BioBlitz offers so many positive and active thinkers and listeners, from my supervisors to my fellow youth ambassadors to the organizers and administrators. I'm very glad that the BioBlitz community has grown to become one that I'm proud to be a part of.
Katherine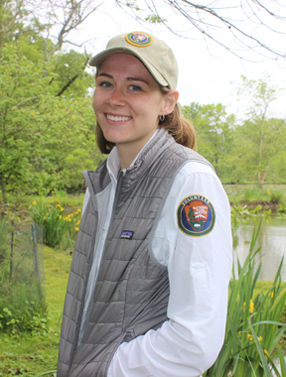 Today was best day of the week so far. As one of the newest Youth Ambassadors, its been really cool to see the rapid process of the Bioblitz development, from the early days of the week to participating in the actual event.
Meeting the people that put hard work into creating and developing the Bioblitz was really inspiring, especially when the activities they created connected with the kids. In our booth, I helped with the Marine Matching game where kids matched the description of a place to the name and picture on a white board. Coral reefs, beaches, mangroves, and kelp forest were a few examples of the places described, and school kids easily matched things they knew, like the beach or coral reefs. However, it was most inspiring to talk to the kids one on one about the places they were less familiar with, like the mangroves and kelp forests, and turn it into a discussion about a unique place but also a habitat that is important to biodiversity.To me the experience illustrated the key theme of the Bioblitz by exposing people to places and things that they've never known before and instilling a sense awe and respect for these natural places. It was a cool reminder that the Bioblitz is much bigger than one event, one park, and one person, and I am grateful for the opportunity to represent and spread the message.
Dara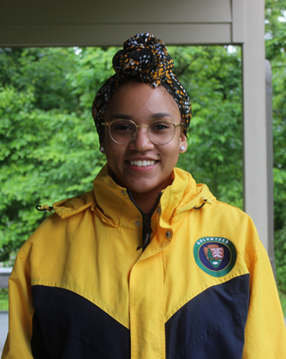 After our dragonfly inventory ended, Lurleen, Katherine, Julia and I helped the NPS Park Rangers and City Wildlife save a duckling.
While we were walking, the other youth ambassadors and I found a duckling who had lost its way. It was injured and left all alone. We asked the NPS Rangers and City Wildlife for help. They brought nets to capture the duckling from the Constitution Garden Pond and are now trying to nurse it back to health.
The collaboration of NPS Park Rangers, City Wildlife staff and NPS Youth Ambassadors saved the injured duckling. Working together to save wildlife is something I will remember forever.
Ben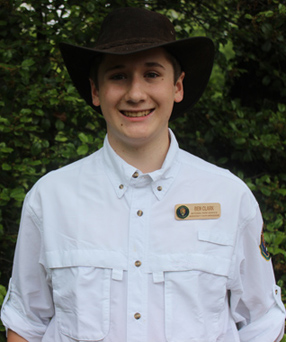 The first official day at the Bioblitz started with the Opening Ceremony and the famous Bioblitz Dance.
As I walked to the edge of the stage, many eager students reached out their hands for high fives. One of the students said, "I love you Ben!" Never in my life had I ever seen such passionate youth at a scientific event. It was at that moment I realized the large scale importance of what we, as NPS Biodiversity Youth Ambassadors are doing.
Being with youth was the most important part of my day. Next, I helped teach kindergarten students about several different shark species. I was surprised to see how much they knew about sharks and their pure enthusiasm. I even learned some shark facts from them! The impact of today's event was great because I had the opportunity to meet, teach and learn from the next generation of biodiversity stewards.
Caleb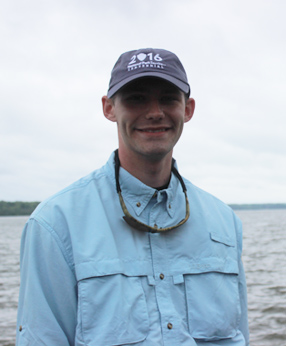 A curious mind will often wander right into a journey of discovery. The same can be said about the youth at the Biodiversity Festival today.
Many young and curious minds have connected to an element in nature they may have never known before. It is the responsibility of role models like us, as ambassadors, to continue this education beyond what we are called to do today.
Julia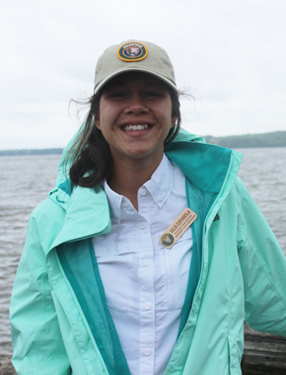 I participated in a bird inventory this morning along with Caleb around the Ellipse. Although I'm familiar with the Hawaiian honeycreepers and other species and subspecies endemic to Hawai'i, I am definitely foreign to the birds of the East Coast! I'm thankful I was with Caleb because he actually taught me a lot in that short amount of time! And I got really excited because he taught me to be calm, notice small markings and colors and beak shapes and tail shapes--something I hadn't specifically looked for before. I identified my first bird today by eye--the American Robin! And after a good 45 minutes, I was able to identify, spot and hear the common birds flying and fluttering around in the trees. It was AWESOME!
Mikaila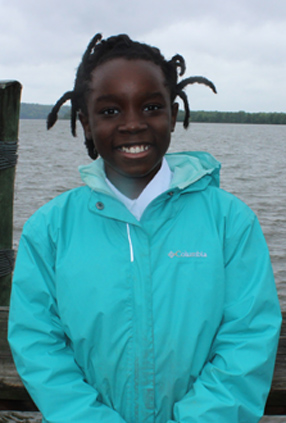 One key to changing young peoples feeling towards helping biodiversity is helping them realize that anybody can do it.
You don't have to be a child genius to make a change in the world you just have to have the resources and the right spirit. If there's a problem in the world and you want to solve it go ahead!
When you start you don't have to have all of the answers, that is what exploring is for, so I would say go for it if you don't enjoy it try something else.
Last updated: August 18, 2016