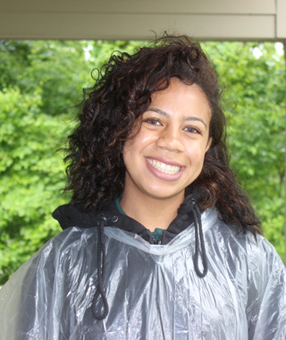 Today was the first day of the BioBlitz. 
After the opening ceremony, I helped a large group of kindergardners with a workshop that taught them about shipwreck archaeology -  discovering important resources in ships that have sunk to the bottom of the ocean. Children are so excited about everything they learn. All the children I worked with today were so amazed and curious about what they were looking at. The kids learned about the equipment need to dive underwater, different types of sharks, and different sound that animals make. It was a productive sessions and over a hundred kids participated in the activity.
When I was younger I was not exposed to the educational resources that these kids got to see today, so it was fun to give other kids that opportunity. It is so important for kids to participate in activities like this, so they will want to be in involved in the parks and science when they are older.This summer I will work with kids ages 5-8 and do activities with them similar to this, so I was grateful to help ut today to get a little practice with what I will be doing all summer.
After that I helped out with our Biodiversity Youth Ambassador Booth (which was a really impressive series of fun activities for kids to do) and accompanied other ambassadors at a dragonfly inventory. I learned a thing or two about dragonflies and even witnessed two being caught.
Overall, today was such a great day and really prompted me to think of how the future generation is going to have some really strong leaders and environmentalists.