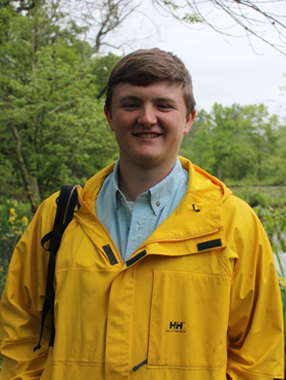 Today was one of the most exciting BioBlitz days I've ever had. I was able to ask questions to thought leaders and theorists about biodiversity conservation.
Among the questions I had, I asked a question about the speaker's thoughts on biodiversity conservation. I was most excited to hear from great minds like E.O. Wilson and Theodore Roosevelt IV. I asked them about what outdoor education in the 21st century felt like to each of them, and I thought that Roosevelt's answer was very interesting. He focused on how impactful experiences during childhood affected him so well and that his love for the outdoors is driven by his early experiences with his family members in the outdoors.
I think that his words can resonate with a lot of people that attend BioBlitzes. Many people who come to BioBlitz must have had a very positive experience in childhood that led to a desire to be outdoors with their peers. I think that some people can even come to BioBlitz to have those experiences, and I hope that as an ambassador I can help others learn to love nature as much as I do. If there has to be caretakers of the outdoors, the passion to be outdoors must be nurtured through positive experiences.