Matthews Stone Company, Indiana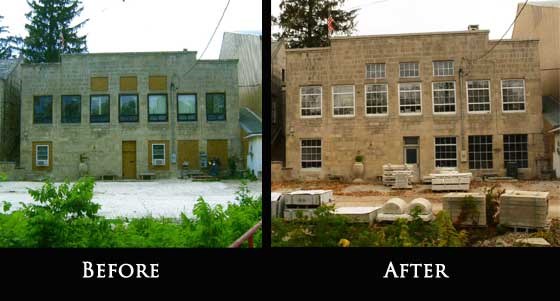 The Matthews and Sons Stone Company (now Bybee Stone Company), is located north of Ellettsville, Indiana. The property is an intact and working group of buildings, structures and objects used in limestone production. John Matthews opened a stone quarry on the property in 1862, and the company flourished under the direction his sons and grandsons throughout the 19th and 20th centuries. The company provided stone for many large and notable building projects including the National Cathedral in Washington, DC and the Scottish Rite Cathedral in Indianapolis.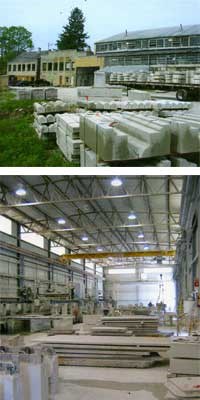 Wilbur Bybee bought the property in 1979. This new family of owners has continued the company's reputation for fine decorative cutting to the present day. Recent projects include restoration of the Pentagon, U.S. Capitol, and Iowa State Capitol. Utilizing the Federal historic tax incentives program, this industrial complex undertook needed repairs to some of its historic buildings for continuous use. Work included new roofs and bathroom updates in the administration and drafting buildings. Also in these buildings, non-historic windows were replaced with compatible aluminum windows based on historic documentation.
Last updated: October 12, 2017